5 reasons you should reply to Google Play reviews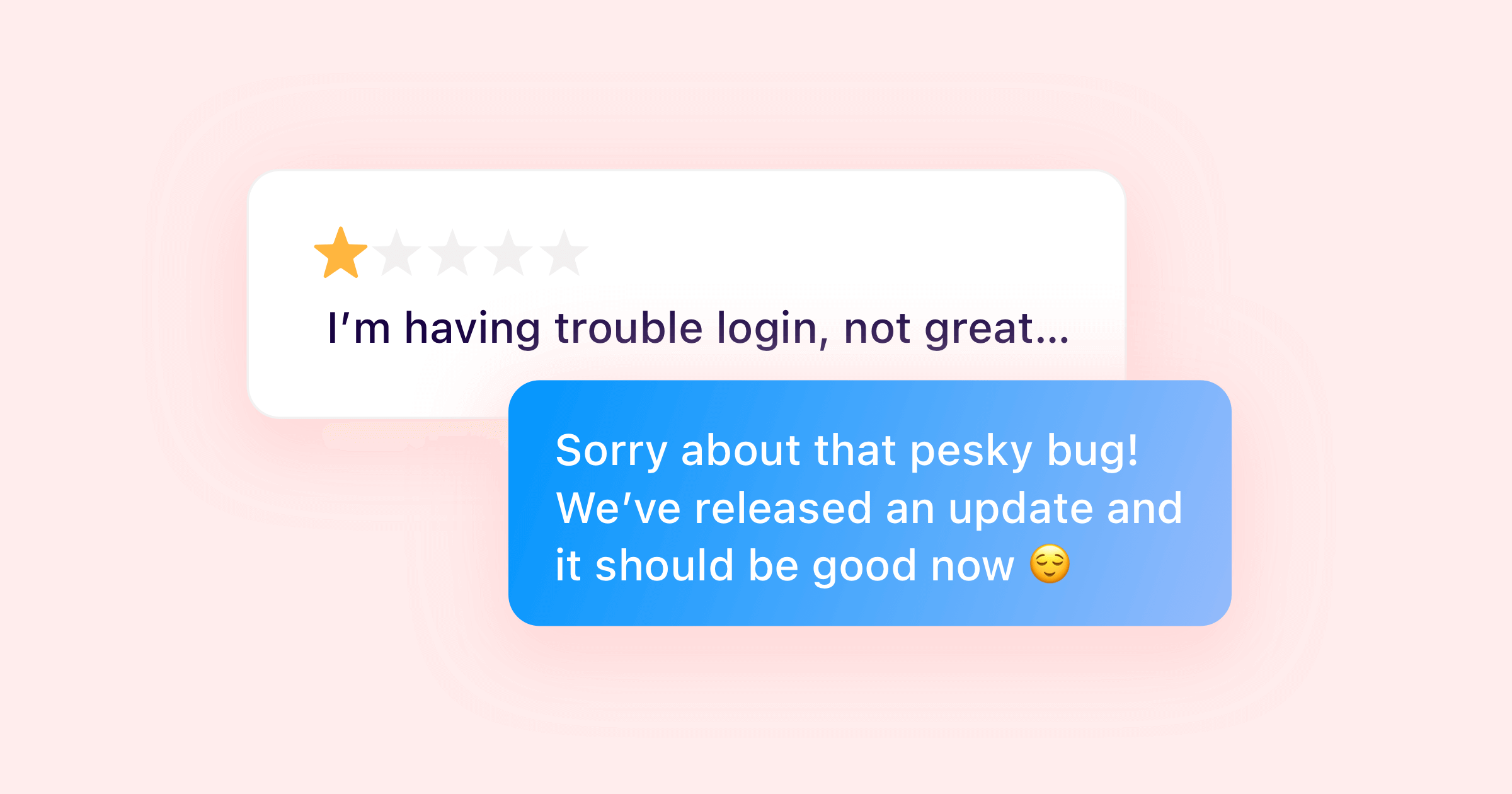 Since 2013 Google Play developers have been able to reply to reviews. However, the vast majority of developers choose not to reply to Google Play reviews.
Here are 5 reasons you should starting replying to Google Play reviews today.
1. You can make unhappy users happy
Frustrated users are leaving bad public reviews on the Google Play store for all your potential future users to see. :(
Why would you not take the opportunity to turn them into a fan instead and look amazing to your potential users? In fact reviews and ratings are the most important factor when users search the app stores.
Here is a great example from Appbot of how a simple reply to known issue turned the review from a 1 star to 4 stars.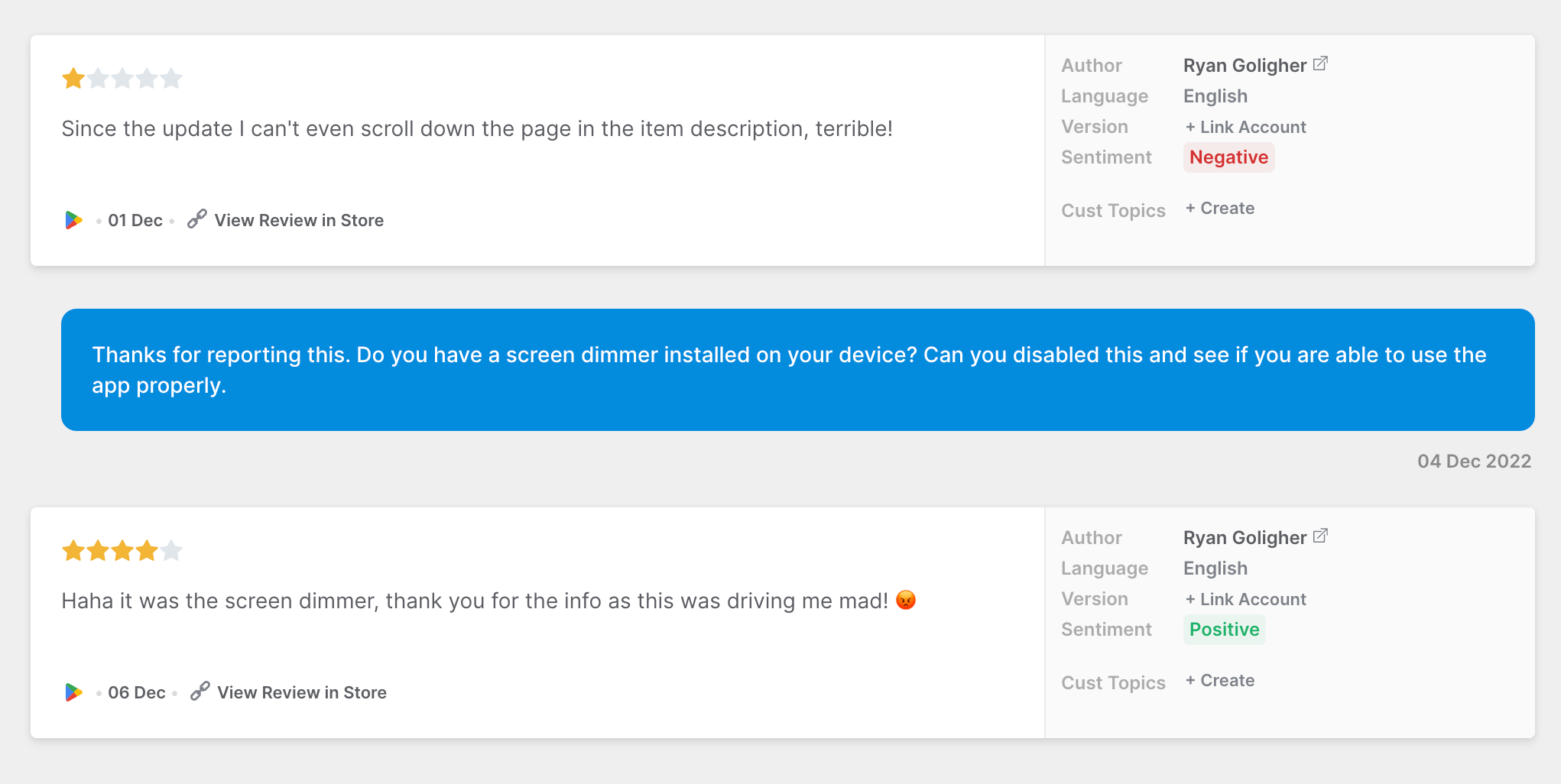 That's a pretty good ROI!
2. You stand out from the crowd
97% of Google play reviews go unanswered! Compare that to what your customer support targets are - probably more like 95% replies in 24 hours.
Given the lack of developers replying to reviews it gives you a great opportunity to stand out from the crowd and be known for great support.
3. It encourages others to leave reviews
Reviews are important, really important.
"Reviews and ratings are a very strong signal for us on Google Play" - Ankit Jain, Previously Head of Search & Discovery at Google Play
Leaving replies encourages others viewing your Google Play page to also leave reviews. The larger review volume positively impacts your position in the top charts and also search.
For the average app, search actually makes up the vast majority of installs" - Ankit Jain, Google Play
4. You can get great feature ideas
Reviews are full of great ideas for new features.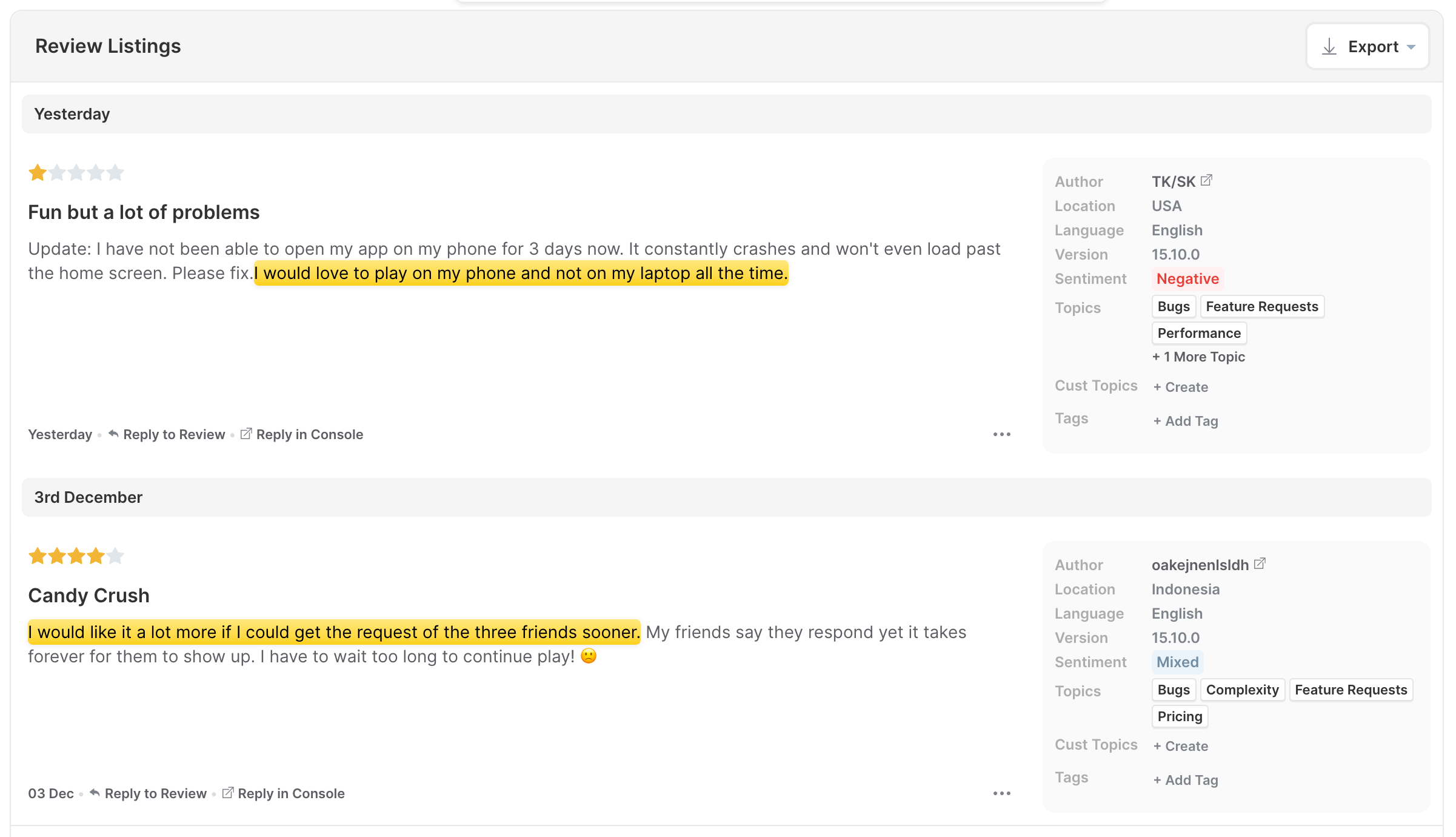 Finding recurring themes is great, but having the ability to contact users through Google Play replies gives you the opportunity to find out the real pain point.
Finding those recurring pain points through talking with users can only mean a better product and clearer roadmap.
5. You can diagnose bugs
Just like features reviews can be a great source for tracking down bugs and issues.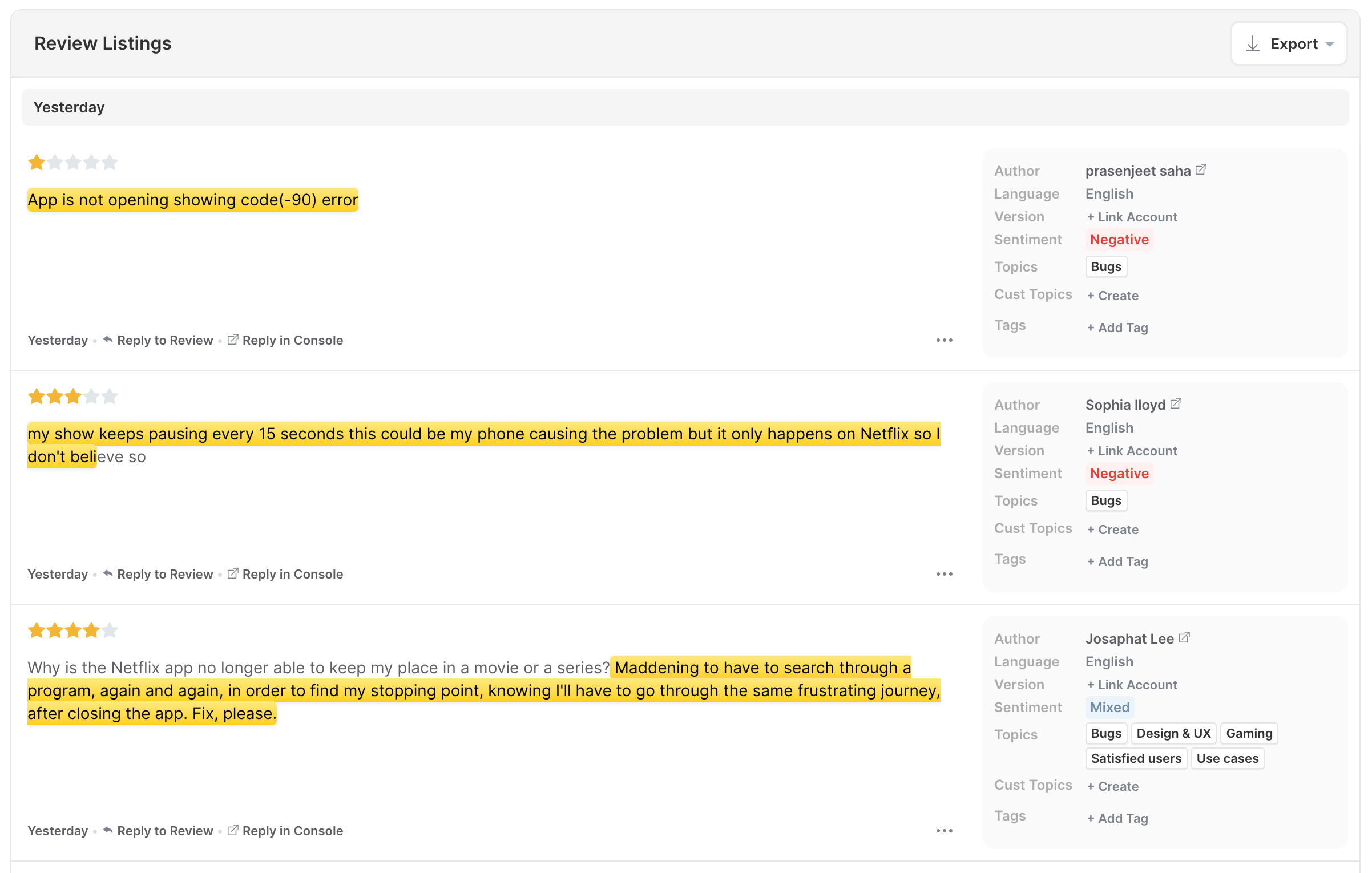 Unfortunately many bugs are hard to reproduce without more information. Google Play replies give you the opportunity to engage with users and get more information so you can squash those nasty bugs.
Reply to Google Play reviews
There are many compelling reasons to reply to Google Play reviews. Start making it part of your everyday support workflow and get ahead of the majority of Google Play developers that are ignoring them.
---
---
About The Author
---
Enjoying the read? You may also like these