Appbot for Customer Support Teams
Faster, more effective replies for greater customer satisfaction.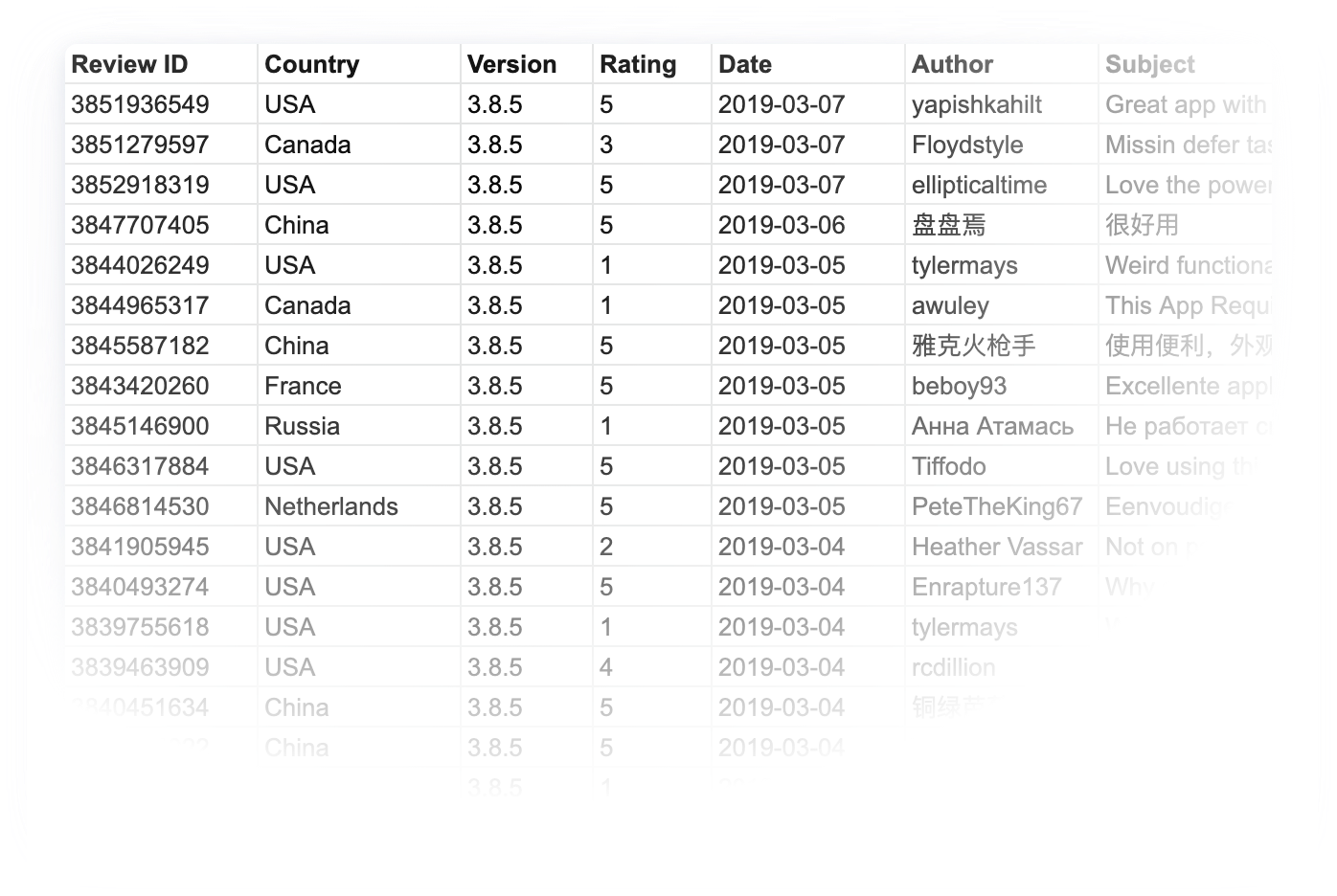 Next generation Customer Support
Appbot uses AI and machine learning to help customer support teams more from reactive to proactive. Appbot helps you deliver faster resolutions by connecting all parts of your company to your customer feedback.
Delight your customers with lightning fast replies
Nothing shows that you're listening like replying to customers in record time. Appbot lets you send mobile app reviews and Amazon.com reviews directly into the tools your team lives in, like Slack, Zendesk and Freshdesk, to make responding to reviews part of your core support workflow.
See the big picture, with centralized user feedback
Appbot collects user feedback from dozens of sources. We bring your mobile app and product reviews, support tickets, NPS survey responses, social media and in-product feedback surveys into one place so that you can see what's happening across all major channels. Aggregate issues across all your feedback channels to advocate for a fast response internally.
Sentiment analysis for your Helpdesk
Want to know what customers are mentioning most in emails with negative sentiment? Appbot's world class sentiment analysis will analyze each ticket or email, so you can monitor trends in sentiment over time, or use our natural language processing tools to see which keywords and topics are mentioned most in each category.
Appbot connects directly to Zendesk, Intercom & Frontapp, and works with hundreds of other support help desks via Zapier or our API.
Quantify each issue, with natural language processing
Spot issues faster and quantify bug reports so you can help your technical team prioritize what to fix first. Humans have a natural tendency to prioritize based on recency or vehemence, but Appbot can help you to truly understand which issues are most prevalent so you can solve the problems that matter most to your customers with confidence.
Be better prepared when problems arise
Arm your customer support team to deal with issues before they escalate. Appbot surfaces problems across all your feedback channels, so that you can distribute the information to support agents on the front line with customers.
Give your customers a voice across your company
Collaborate more effectively with Marketing, Product & Technical teams and ensure that customer feedback reaches the right people to take action.
Appbot connects with all the tools your colleagues already live in, and offers advanced filters to make sure you only send relevant feedback to each department.
Customer Support teams love Appbot