5 tips for managing app store reviews and ratings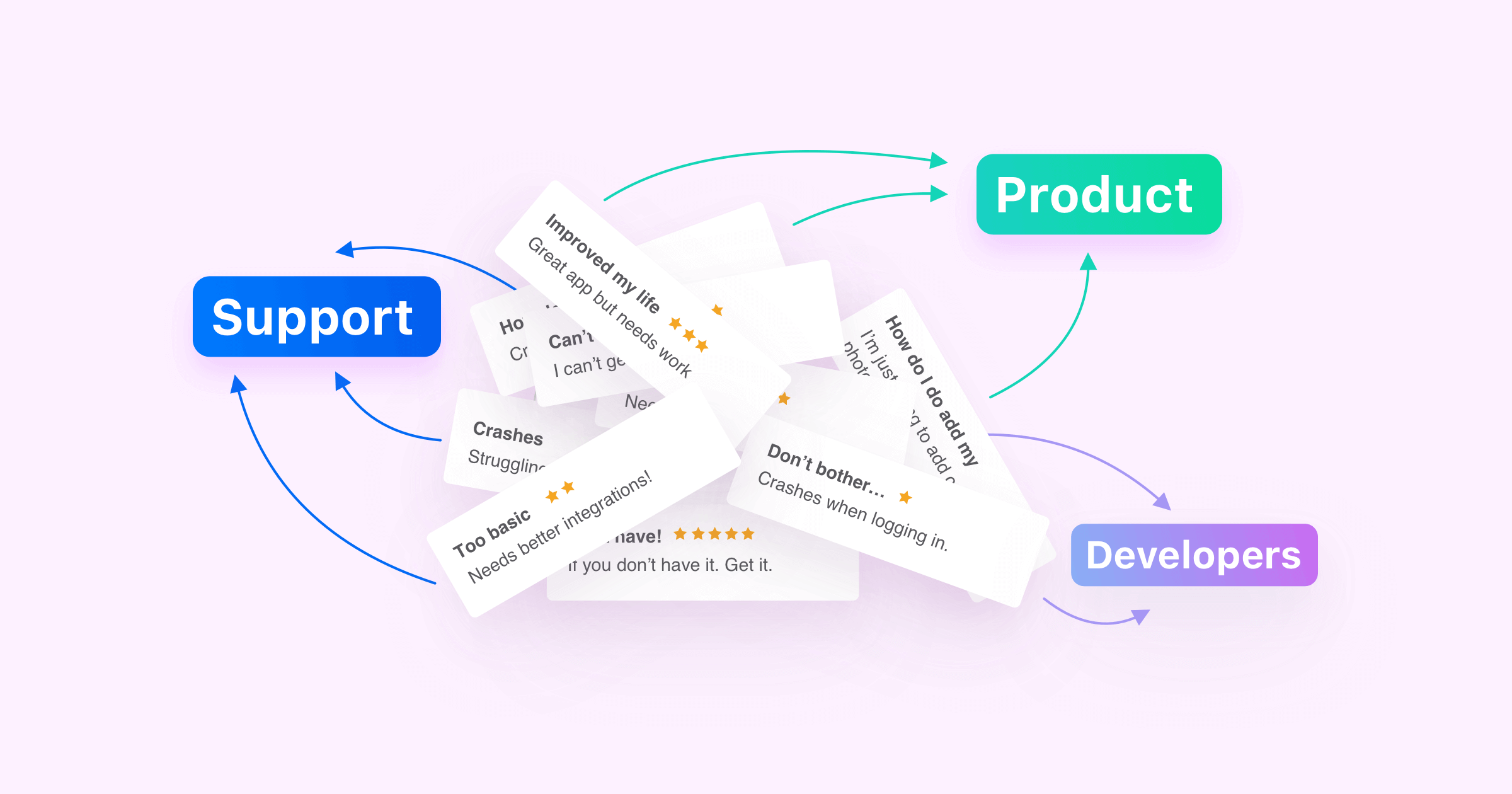 Excellence in app store review management is key when it comes to making your apps more useful, beautiful and profitable.
In this overview you'll learn:

At Appbot, we've found that the best way to grow apps is through making full use of user feedback. Listening to customers' opinions, as conveyed in customer reviews, and then taking action on what you learn is what we define to be the core of customer review management.
With nearly 95% of buyers reading online reviews before making a purchase, management of app store reviews and ratings becomes increasingly important as your apps develop demand and credibility amongst consumers.
How do I manage my app store reviews?
Before analyzing reviews, it's a good idea to set up goals that align with your objective. As every app is different, these objectives may include some or all of the following:
Monitoring of average rating regularly. If you're receiving a lot of reviews and/or ratings (>100/day) we suggest daily monitoring. Below this threshold weekly or monthly might be enough for you. Dig into reviews whenever you see significant changes occurring, to help you understand what is driving that change.
Reading a sample of your reviews regularly. We recommend sharing this information with your product and technical teams via Slack, email or an automated dashboard.
Replying to users. This is one of the most powerful (and most under-utilized) techniques for customer review management. You can read about some of the benefits of replying here. Some best practices for replying to customers can also be found here.
Whilst monitoring, reading and replying to reviews are essential to app review management, deeper analysis is required to create roadmaps for updates, features and development. As app developers ourselves we have experienced, first-hand, the difficulty of app review management and hence have built tools to make managing and analyzing reviews easy, regardless of the scale.
So, here are our five tips for app store review management:
---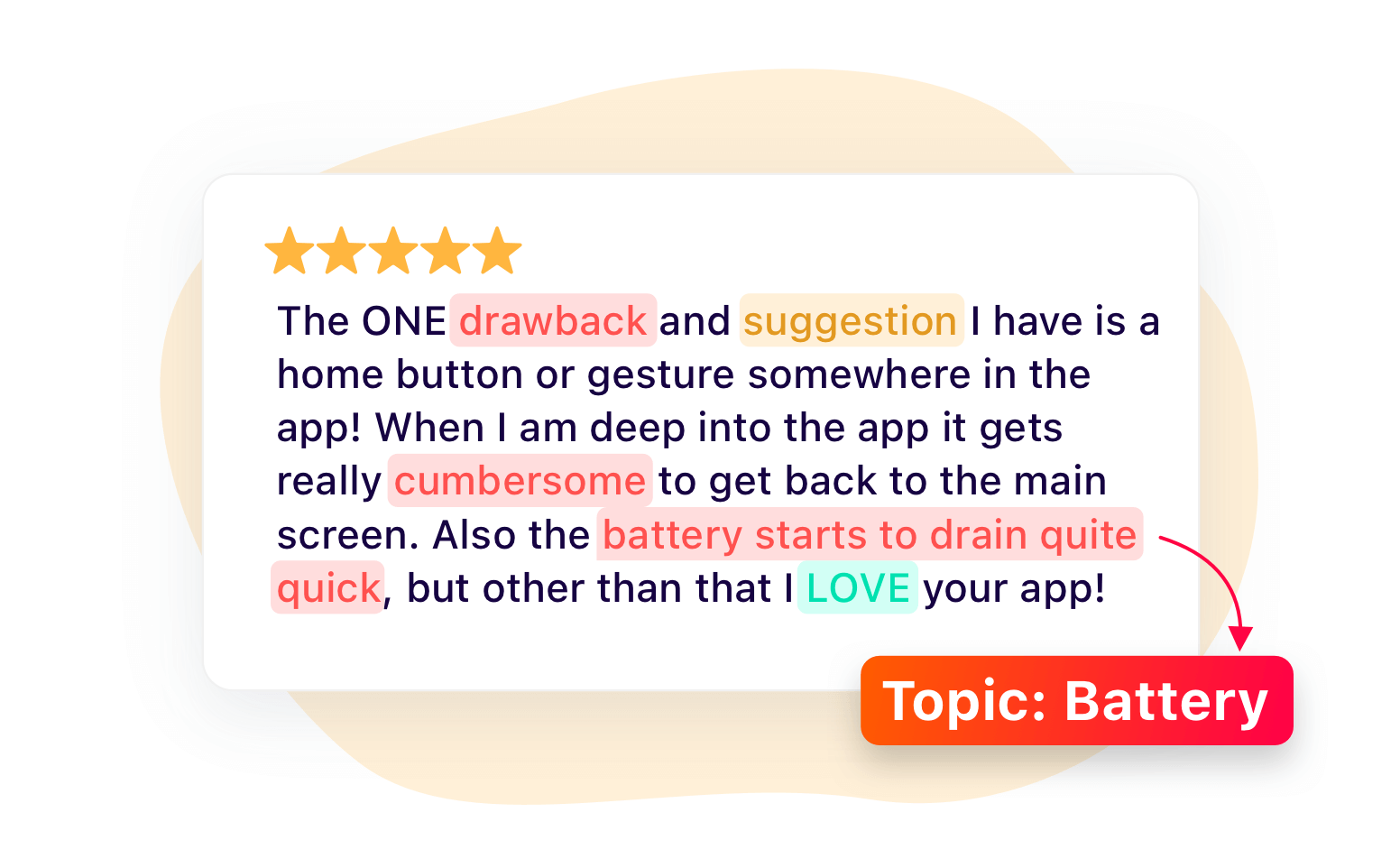 1. Identify Popular Topics
It's natural for humans to be affected by "recency bias". We tend to focus on the most recent problems we've read about and consider these the most important to action. By automatically grouping reviews into topics, it removes the bias and provides clear insight into which topics are most prevalent (volume) and how they impact customer happiness (ratings on that topic compared with all ratings).
By "categorizing reviews" into topics, it's easier to see what features customers love most or dislike about your product. This allows you to prioritize your roadmap correctly to double down on features that delight users the most, or fix significant bugs.
---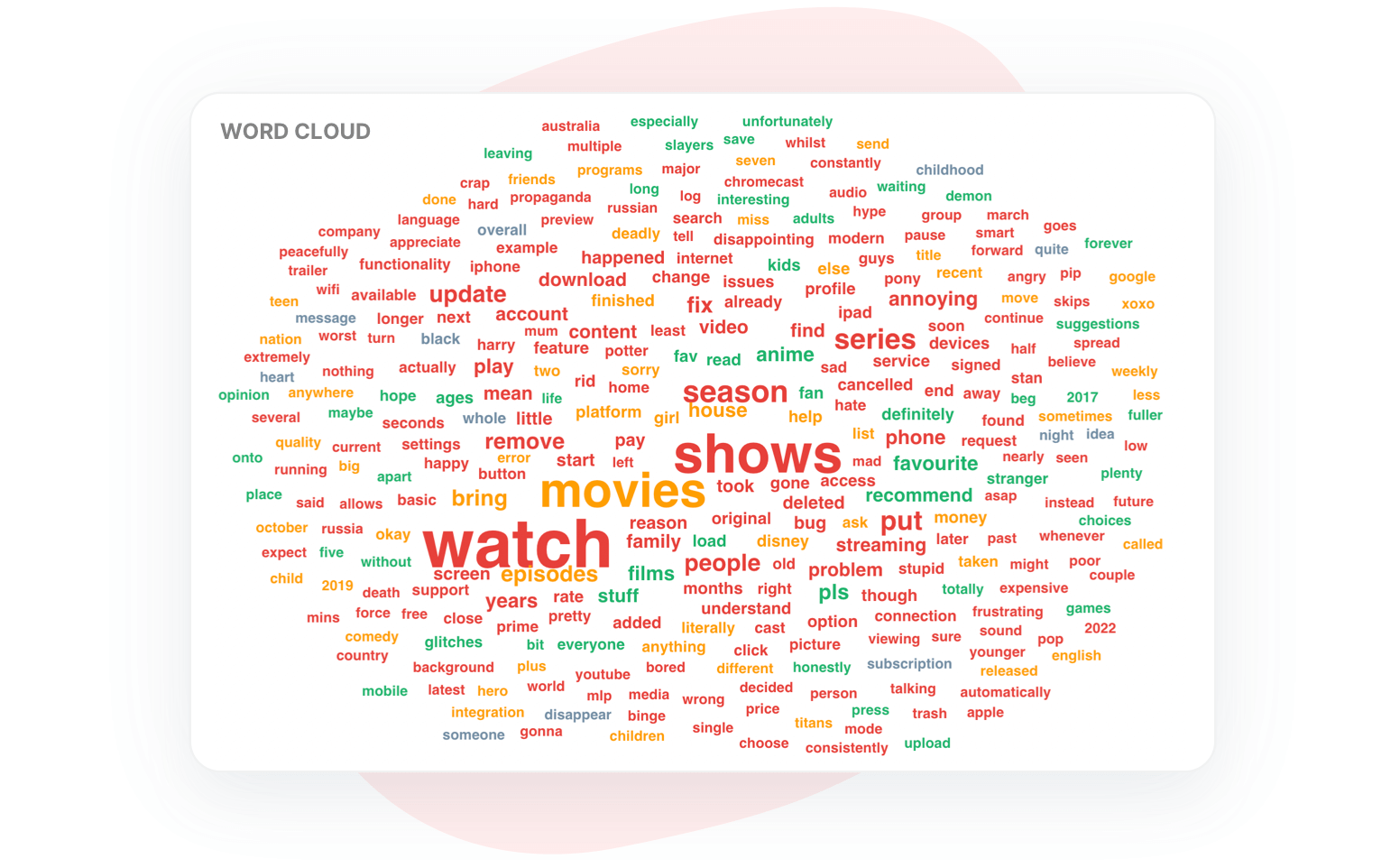 2. Check Popular & Interesting Words
Similarly to the above, investigating popular and interesting keywords can help identify trends in review content that are very specific to your app, as generic topic analysis isn't necessarily app-specific. By grouping reviews by keywords, you'll find popular positive keywords that appeal to different audience segments, whilst negative keywords will identify gaps where the app needs improvement. This can be time-consuming and error-prone if done manually, so we recommend using an automated tool to help you.
HOT TIP - Integrate popular positive keywords into your marketing efforts! Review if popular keywords can be included in SEO, copywriting or descriptions of your app on the app stores.
---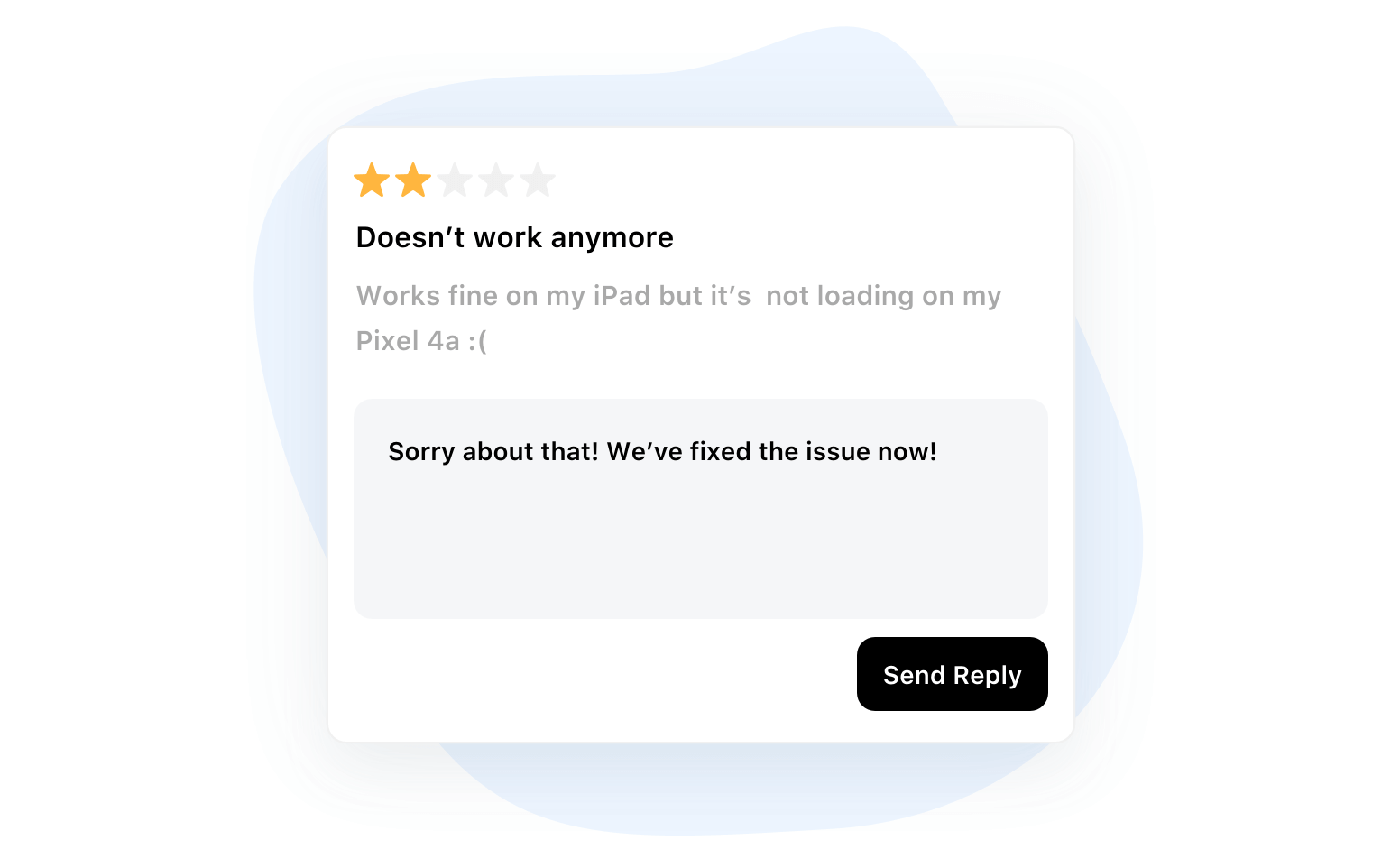 3. Check Reviews About Bugs, Crashes & Performance
Reviews are a great way for developers to get context about bugs, beyond automated crash reporting. Bug related reviews predominately identify areas impacting the user experience. When categorizing topics and words (tip 1 and tip 2 above) bugs and crashes should be incorporated into this list to identify what needs to be addressed first (without being affected by "recency bias").
---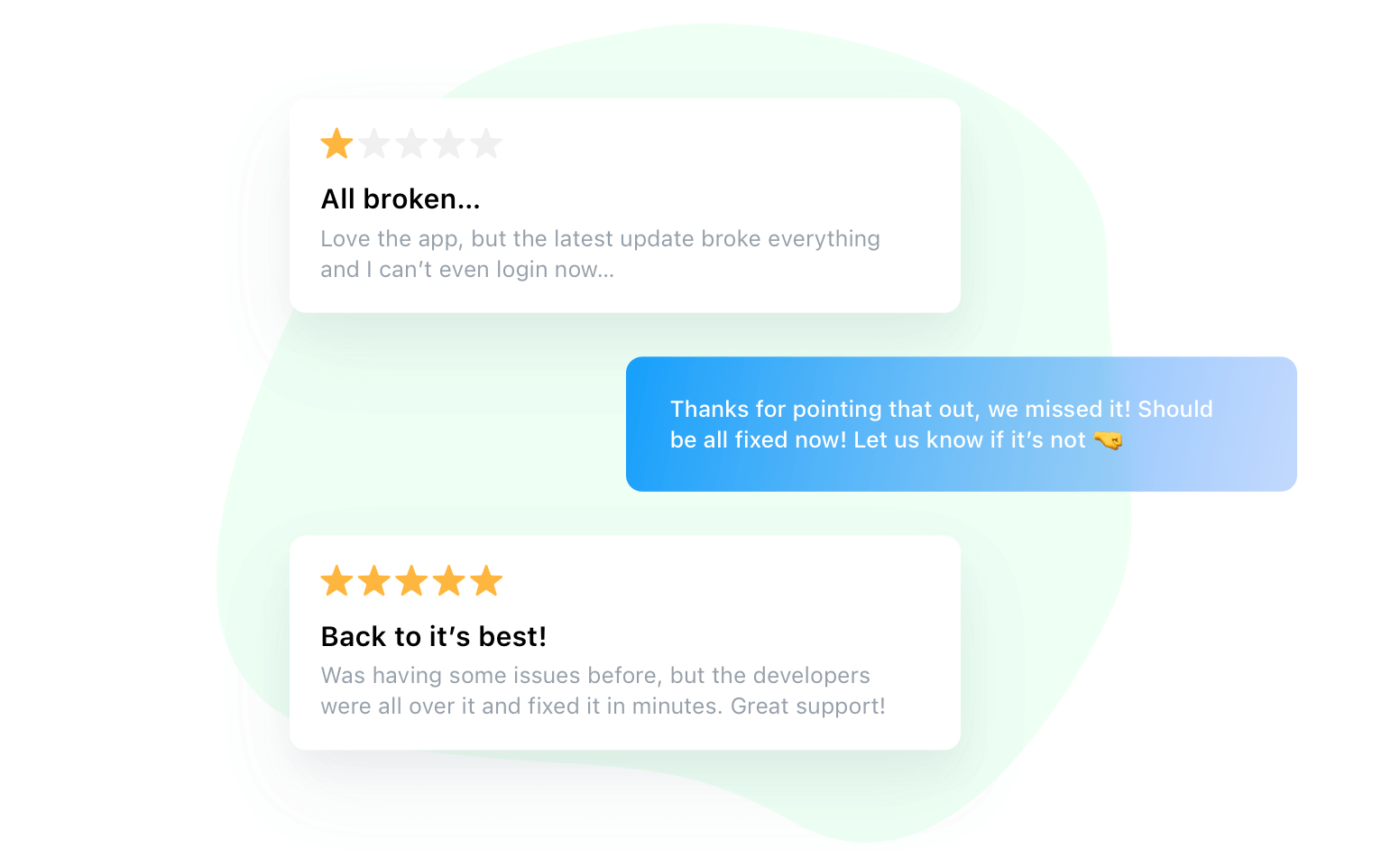 4. Read The One Star Reviews
One star reviews represent a massive opportunity for improvement, especially if you filter for reviews longer than 5 words. These reviews often provide significant insight into areas that require attention to improve customer experience. Lets not forget that one star reviews can also be created by trolls. Most app developers and support teams can recognise these types of reviews as the content generally does not reflect the realities of the app. It's best practice to reply to these reviews in a timely manner, however it's important to ensure one star reviews do not instigate "recency bias" unless they are related to significant bugs or crashes by a multitude of users.
---
5. Leverage Your CRM
Users often report app issues by contacting support, not just through public reviews on the app store. Cross-reference the two data sets to help prioritize your roadmap to ensure representation of all your users.
---
Summary
Manage app store reviews and ratings in a way that allows you to group topics and words to create a clear roadmap for app improvement. By doing so, "recency bias" is removed and keeps your team clear and focused on what elements require attention. If you need any further assistance on review management, don't hesitate to contact us with any questions or check out our FAQ section here.

---
---
About The Author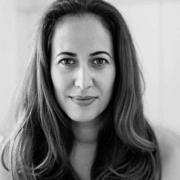 Estelle leads digital marketing at Appbot. She enjoys pina coladas, browsing amazon.com and can do her hair in record time when an unexpected Zoom meeting is dropped on her.
---
Enjoying the read? You may also like these