App review management enhanced
Appbot is leveraging next generation AI to offer even more powerful, personalized and time-saving features for managing app reviews. We're working with Chat GPT and others to ensure our customers remain at the forefront of the adoption curve, and stay ahead of their competitors
Appbot is leveraging next generation AI to offer even more powerful, personalized and time-saving features for managing app reviews. We're working with Chat GPT and others to ensure our customers remain at the forefront of the adoption curve, and stay ahead of their competitors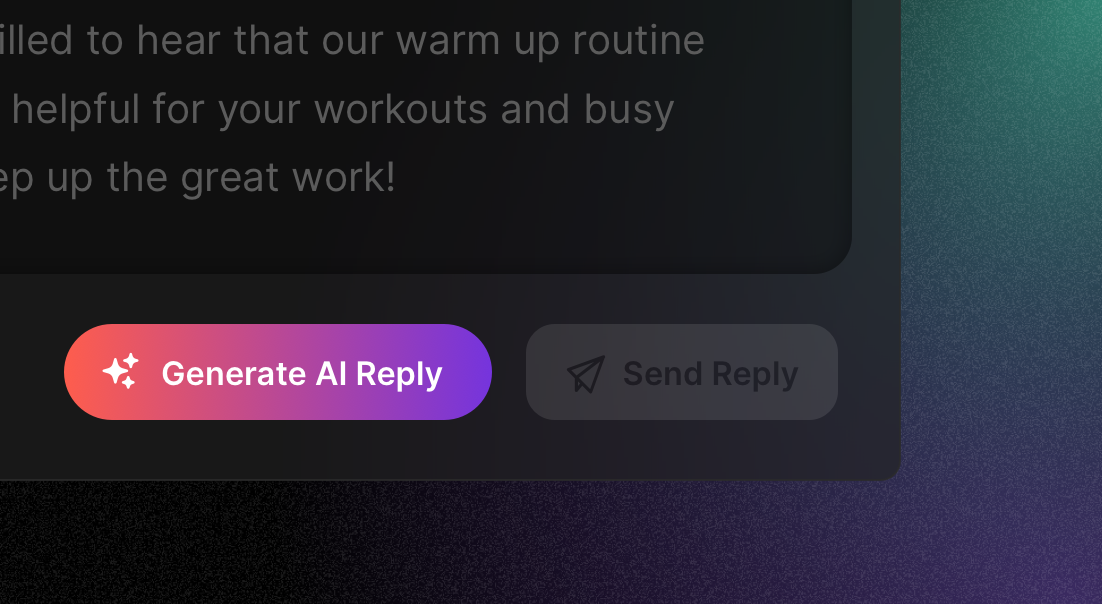 Release #1
Generate AI Replies to Reviews
Replying to app reviews is hard. We've been doing it for years, and we've got to understand what works and what doesn't to help drive a better user experience, as well as a higher star rating - we've even written some blog posts on it!
This leads us to the first release of Appbot AI with a powerful new feature: the ability to generate replies to app reviews. Our AI-powered system uses natural language processing and machine learning to understand the context and sentiment of each review and generate personalized, human-like responses that will delight your customers.
Give it a spin →
(Large & Premium plans only - must connect your iOS or Google Play account)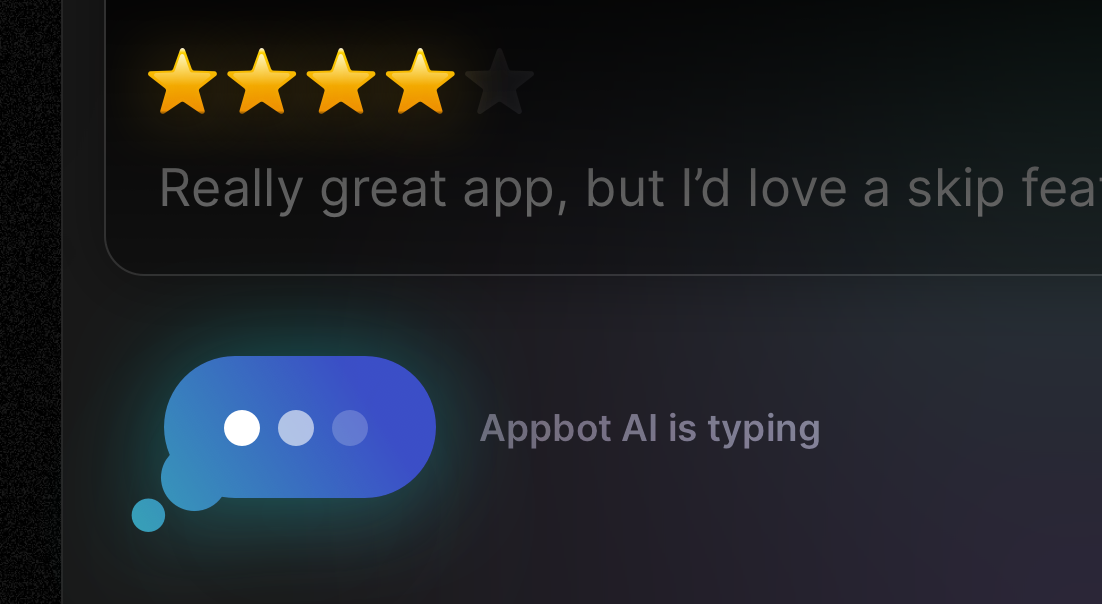 Release #2
Automatically respond to reviews with Auto Replies
Set and forget! The game-changing feature that streamlines your app store review management. With Auto Replies, you can now effortlessly respond to app reviews with the power of AI or pre-written Canned Replies. Gone are the days of manually crafting individual responses - simply enable Auto Replies, add rules to target specific reviews, and watch as it intelligently analyzes user feedback and responds effectively.
Save valuable time, enhance customer satisfaction, and maintain a positive brand image - all with the incredible efficiency of Auto Replies. Upgrade your review management strategy today and leverage the power of automation elevate your app's reputation.
Give it a spin →
(Large & Premium plans only - must connect your iOS or Google Play account)
We're not new to AI
Appbot has leveraged the power of AI for almost a decade now. We've put it to work in the background to enhance your experience with monitoring and analyzing app reviews from around the globe. Here are just a few ways we've been harnessing AI to supercharge your app review management experience:
…and we're not stopping there…