Simple Google Play Slack Integration for App Reviews
Appbot's Google Play Slack integration also supports the iOS, Amazon and Windows app stores.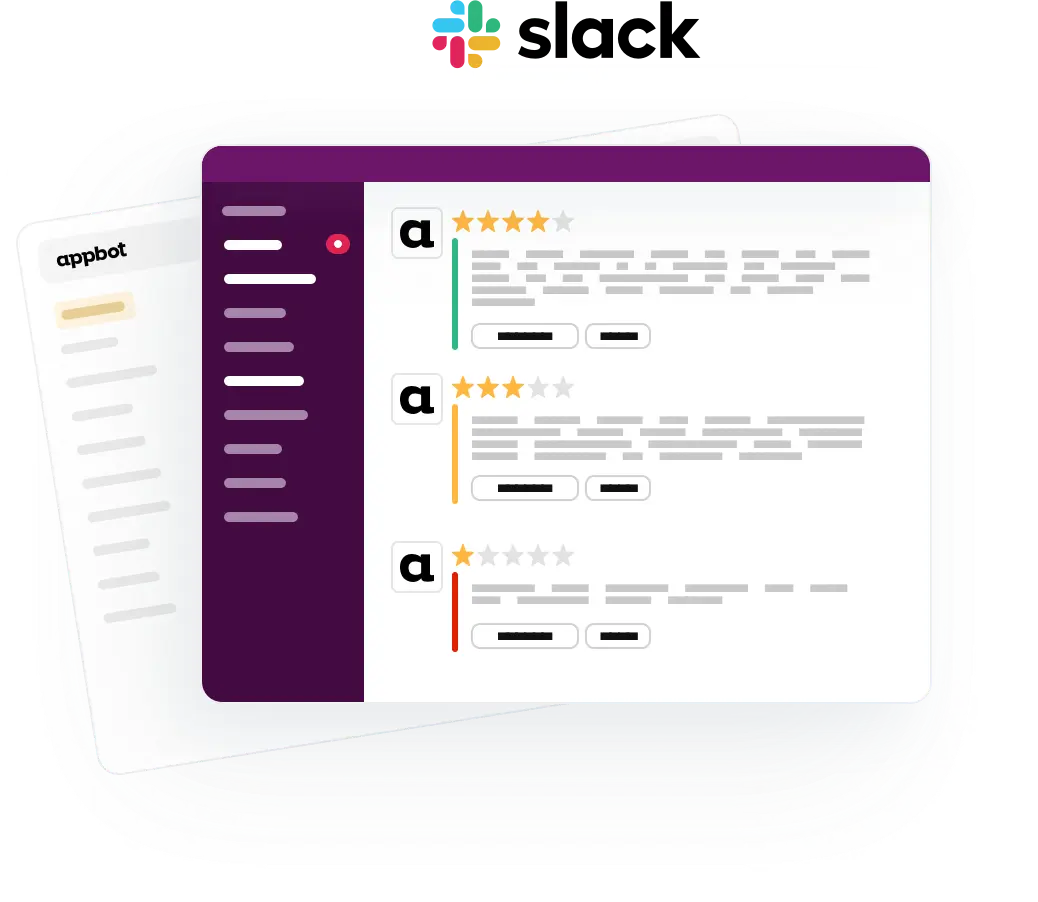 Why use Appbot's Slack Google Play & iOS Integration?
Set-up takes minutes
Support for all major app stores, globally
Filter which reviews go to each channel to keep everyone focussed
Spot issues before they affect your star rating
Reviews are translated to Engish automatically
Reply to your customers faster
Free for first 14 days, no credit card required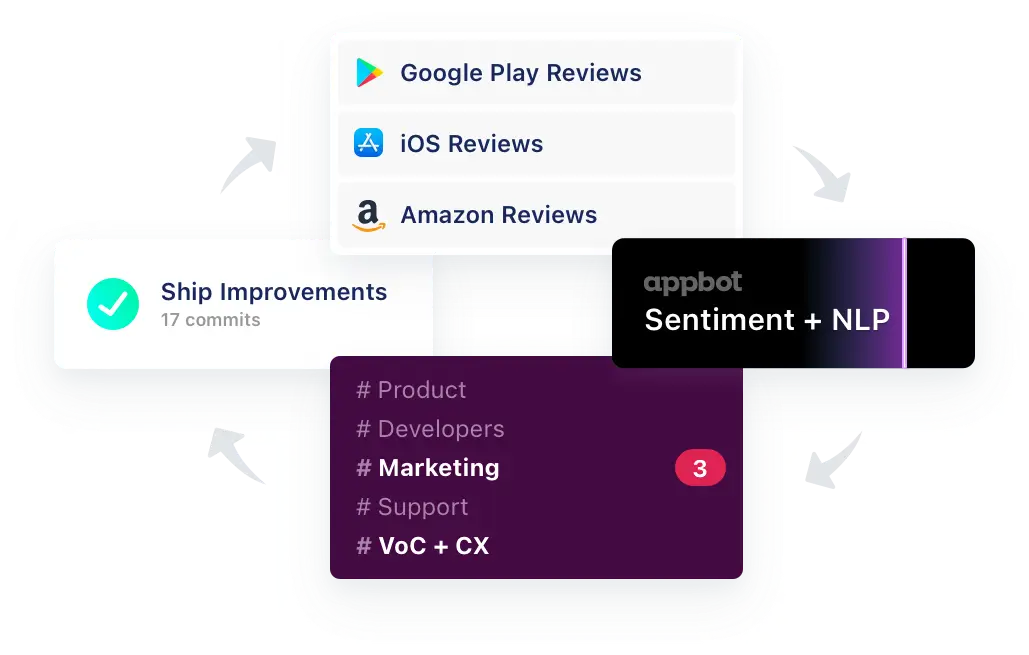 Super-quick set up for integrating Slack with Google Play reviews, iOS reviews and more
Integrating iOS and Google Play app reviews with Slack via Appbot takes minutes with slack play store and iOS review management, and it's free to try for the first 14 days. After you have set up the Slack integration, we will begin posting your iOS and Google Play reviews to your chosen Slack channels.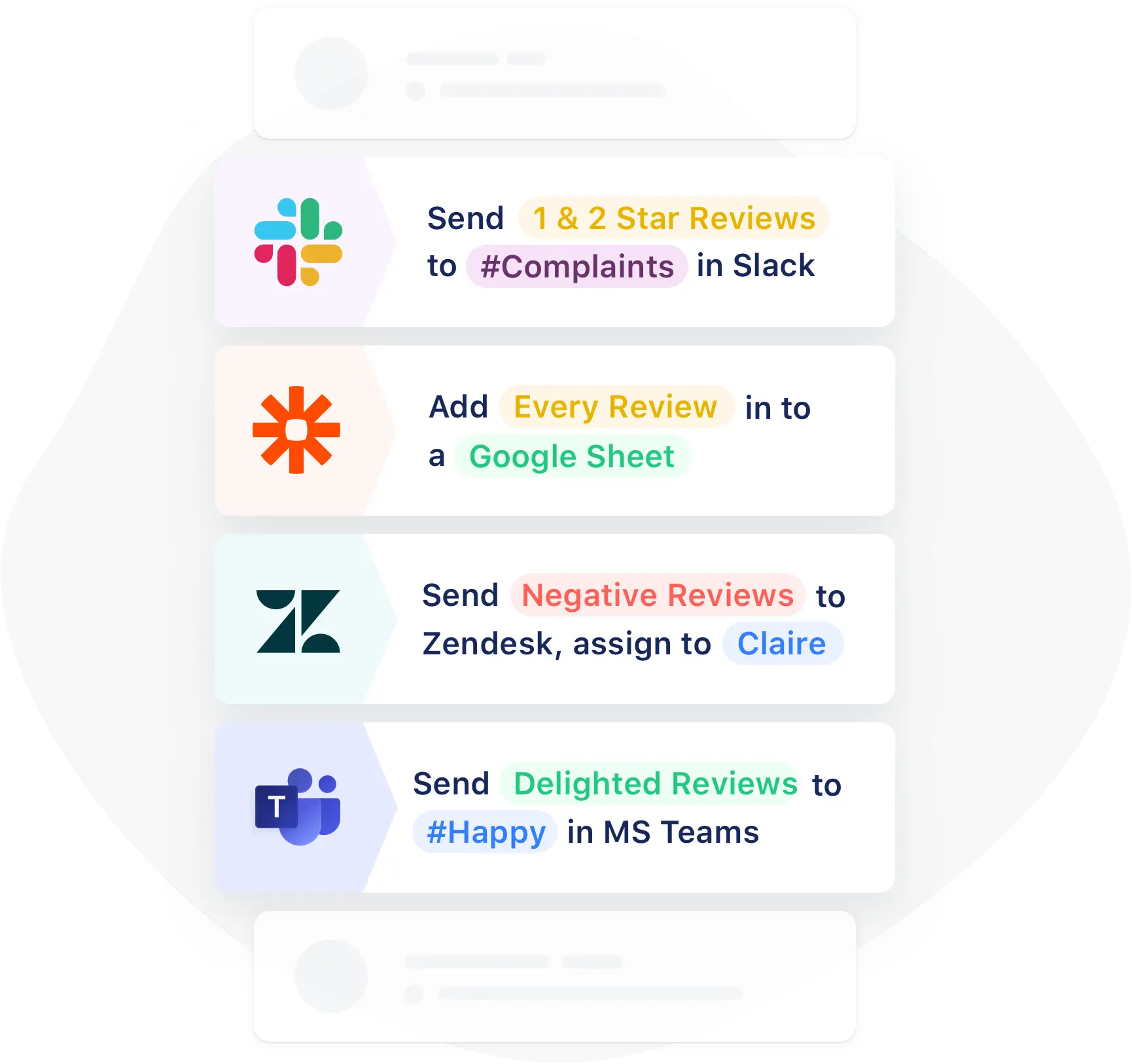 Appbot plugs in to your existing tools
Appbot's product review aggregator can send reviews to your team via:
Slack
HipChat
Trello
Freshdesk
Zendesk
Desk.com
Microsoft Teams
Email
or Zapier to push reviews to thousands of other services and tools like JIRA, Salesforce and Google Sheets.
Get started with Appbot and Slack in minutes
1
Start your Appbot free trial
2
Start tracking your Google App reviews reviews in Appbot
3
Connect Appbot to Slack
4
Choose which feedback to send to each Slack channel