97% of Google Play app reviews go unanswered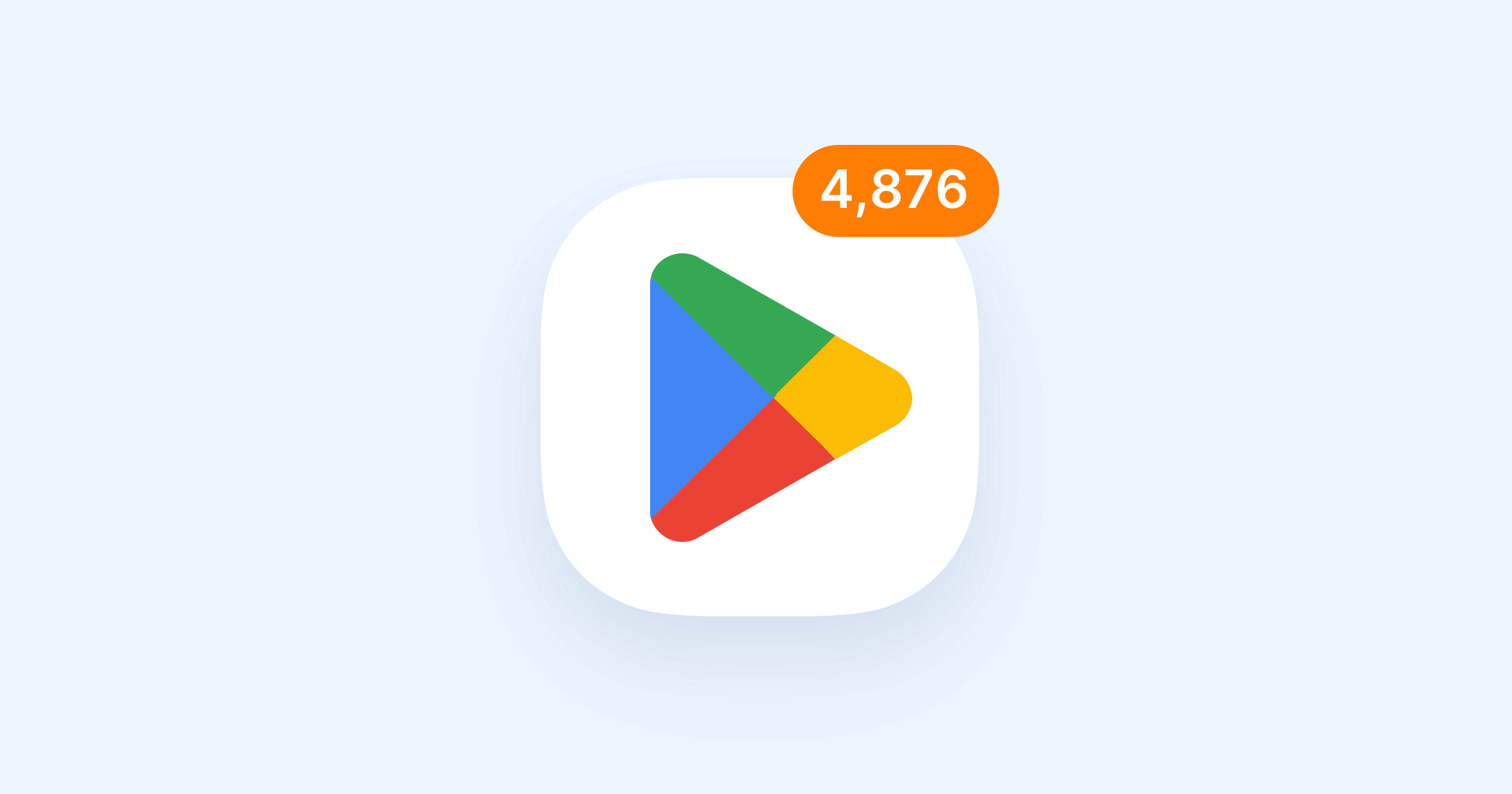 Back in 2012 Google introduced the ability to reply to app reviews. Some have embraced this functionality, while many have completely ignored it.
In this overview you'll learn: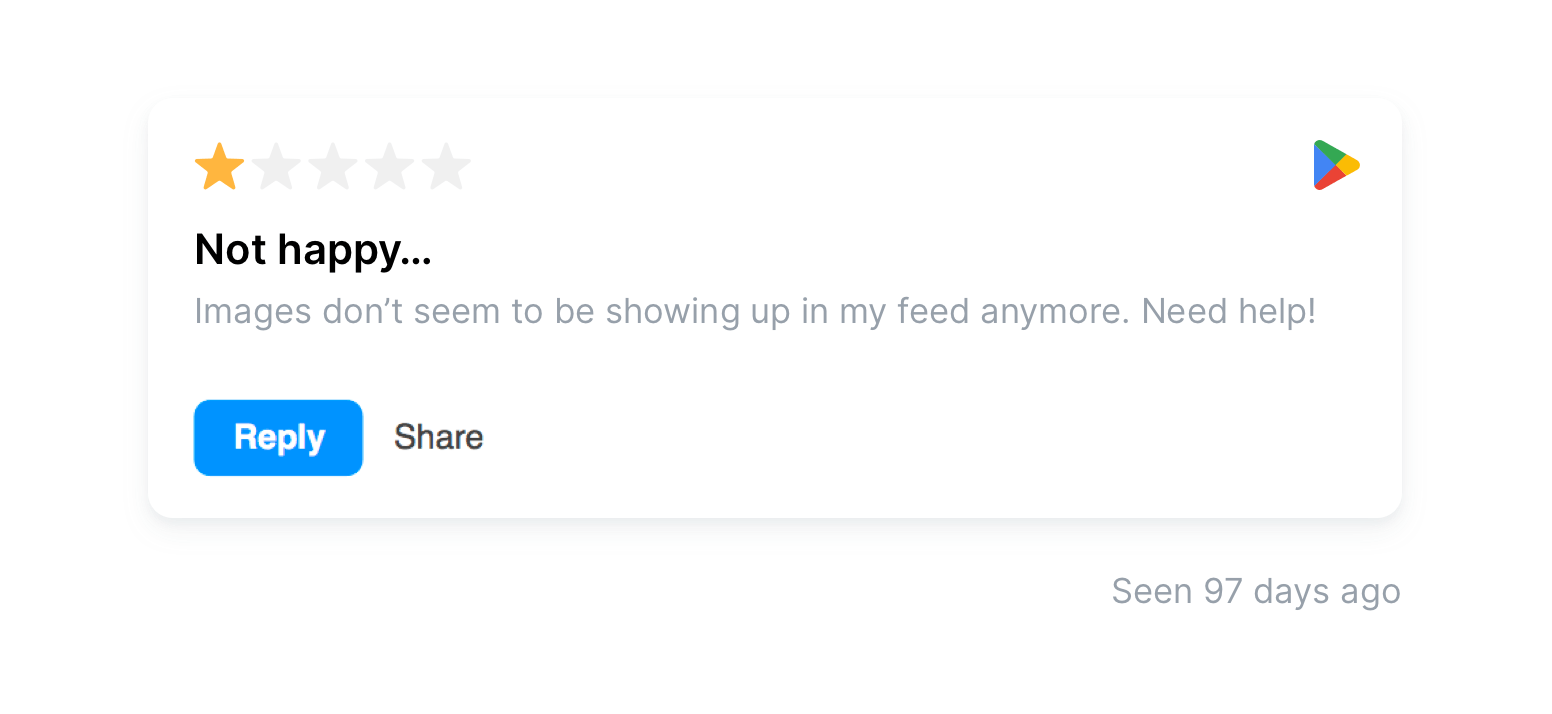 We dug into a random selection of 3.5 million app reviews in the last month and looked at the reply rates.
| Ratings | Replies |
| --- | --- |
| ★ ★ ★ ★ ★ | 1.9% |
| ★ ★ ★ ★ ☆ | 3.5% |
| ★ ★ ★ ☆ ☆ | 4.7% |
| ★ ★ ☆ ☆ ☆ | 5.4% |
| ★ ☆ ☆ ☆ ☆ | 5.2% |
| Average | 2.9% |
There is a higher rate of reply to lower ratings. This makes sense as lower ratings generally means the user is having issues. Replying to 5 star reviews is normally just a "thank you".
But still, almost 95% of 1 and 2 star reviews are left without a reply.
Why should you reply
To provide great customer service.
To protect your brand.
To stand out from the competition.
To get to the bottom of issues so you can fix them.
To turn 1 star reviews into 5 star reviews.
Would you leave the majority of email support requests unanswered
Just think about it. You probably do what you can to make sure your support response is as short as possible. Many of us aim for less than 24 hours.
But the majority of developers completely ignore support requests left as app reviews. Most of these app reviews have negative ratings. When reviews and ratings have such a major impact on rankings it seems like these are the support requests we can least afford to ignore.
How to use replies effectively
Replying to app reviews is no different from providing great support. Here are some great examples: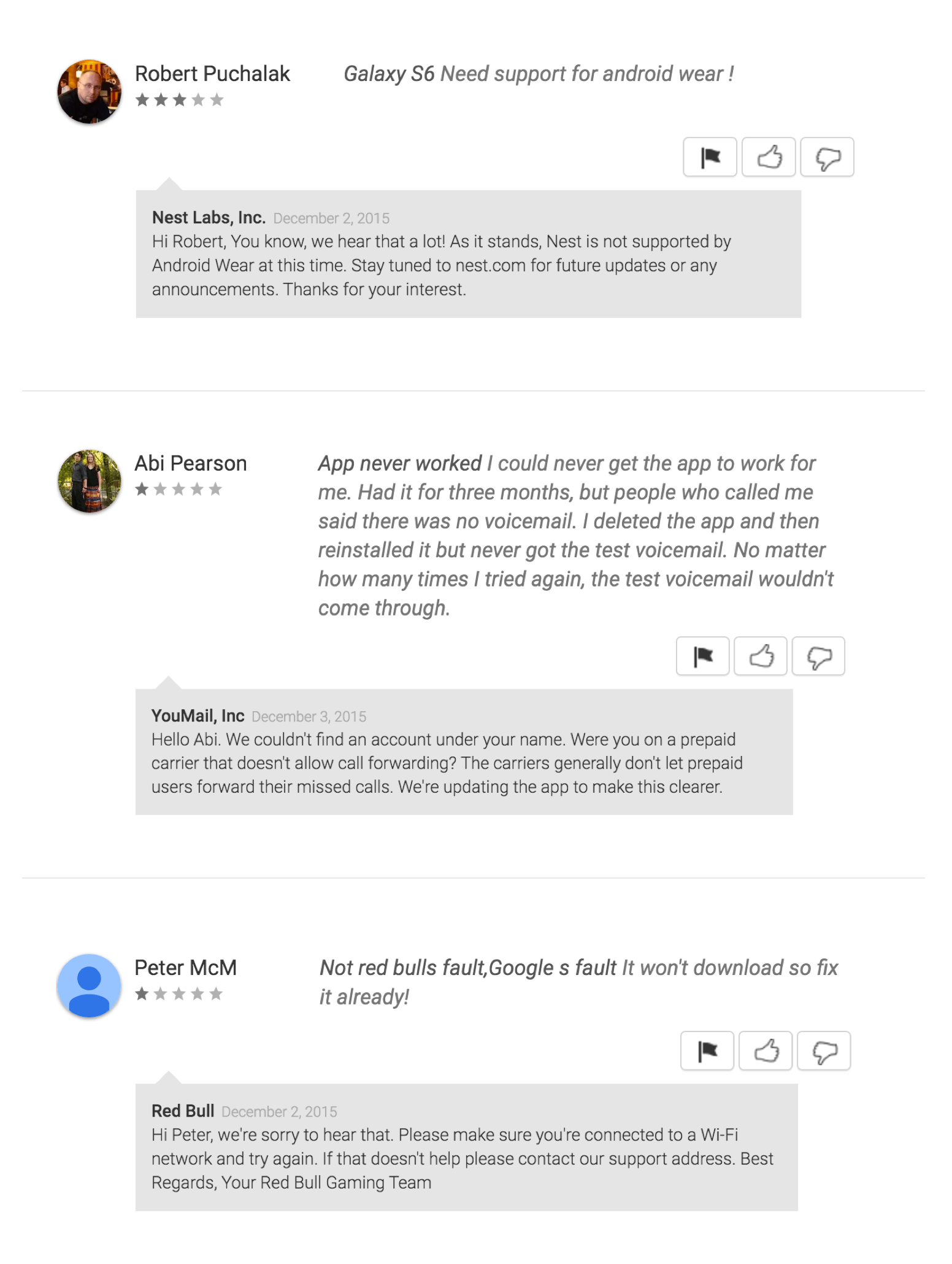 My tips:
Greet them by their name.
Acknowledge the user is having an issue.
Be polite and conversational.
Provide clear instructions on how to fix their issue or how you will deal with it.
Prompt them to follow up with your support email / site.
What about on the Apple App Store
Some developers make a lot of noise that Apple should start allowing developers to reply.
If only 3-5% of developers are willing to reply why would Apple start giving the expectation that a user may receive a reply?
But if you are committed enough you may be able to track them down to reply.
How do you start replying
The Google Play console allows you to start replying to reviews.
We at Appbot bring this opportunity to you via integrations like Slack, Zendesk, and Zapier. So you can start making app reviews part of your normal customer support workflow.
We can also email you reviews when they appear and you can follow a reply link directly from the email.
Try it free for 14 days at Appbot.co.
Don't miss the opportunity to talk
I'm a big believer that, especially in the early days, the products that win are the ones that deliver what their users want. By engaging and talking with them we can start to understand where our products fall down and where they excel.
Why would you pass on that sort of opportunity?
---
---
About The Author
---
Enjoying the read? You may also like these