Amazon product review monitoring & sentiment analysis
Analyze and monitor Amazon reviews easily without reading reviews manually. Measure changes in sentiment over time to understand how customers are responding to your product offering.
+
Over 25% of the Fortune 100 and 35% of top charting app developers use Appbot
Improve product ratings faster with the help of Appbot's Amazon review sentiment analysis AI
Use your Amazon product reviews to drive higher star ratings, with Appbot. Appbot offers an Amazon review checker that automatically fetches reviews from Amazon throughout the day and uses proprietary sentiment analysis and natural language processing to surface important trends.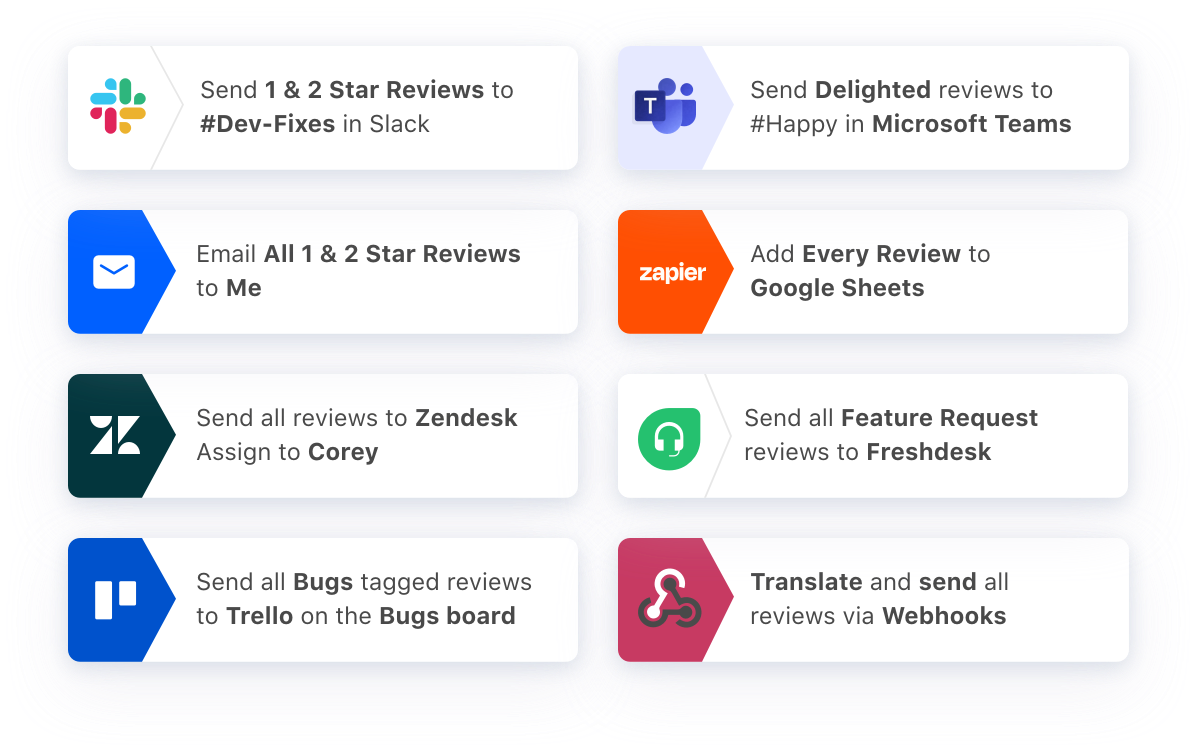 Monitor amazon reviews in your favorite integration tools
Make amazon product review monitoring easy by connecting to tools your team already lives in, like Slack, Microsoft Teams, Zendesk & Zapier.
Automatically send reviews about feature requests direct to the production team
Send reviews about pricing to marketing
And support requests to support

Easily identify the strengths and weaknesses of your Amazon product, and monitor how customers respond to changes you make.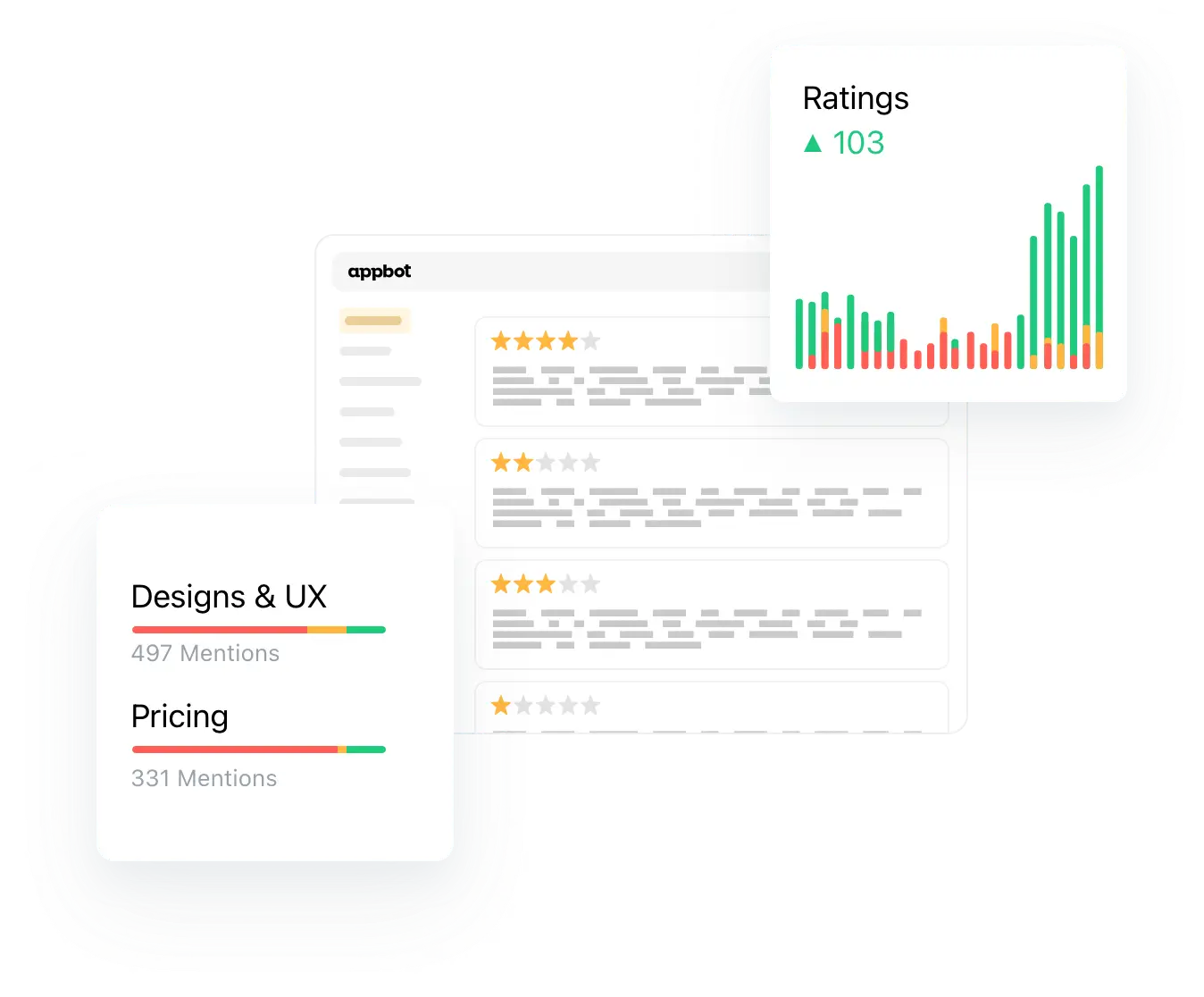 Analyze Amazon product reviews like a machine
Appbot's Amazon review sentiment analysis AI can help you to answer questions like:
How did our recent product shipment affect sentiment?
What do customers think of our product enhancements?
What phrases are most common in our 1 & 2 star reviews?
What are the word, phrases and topics most common in our 5 star reviews?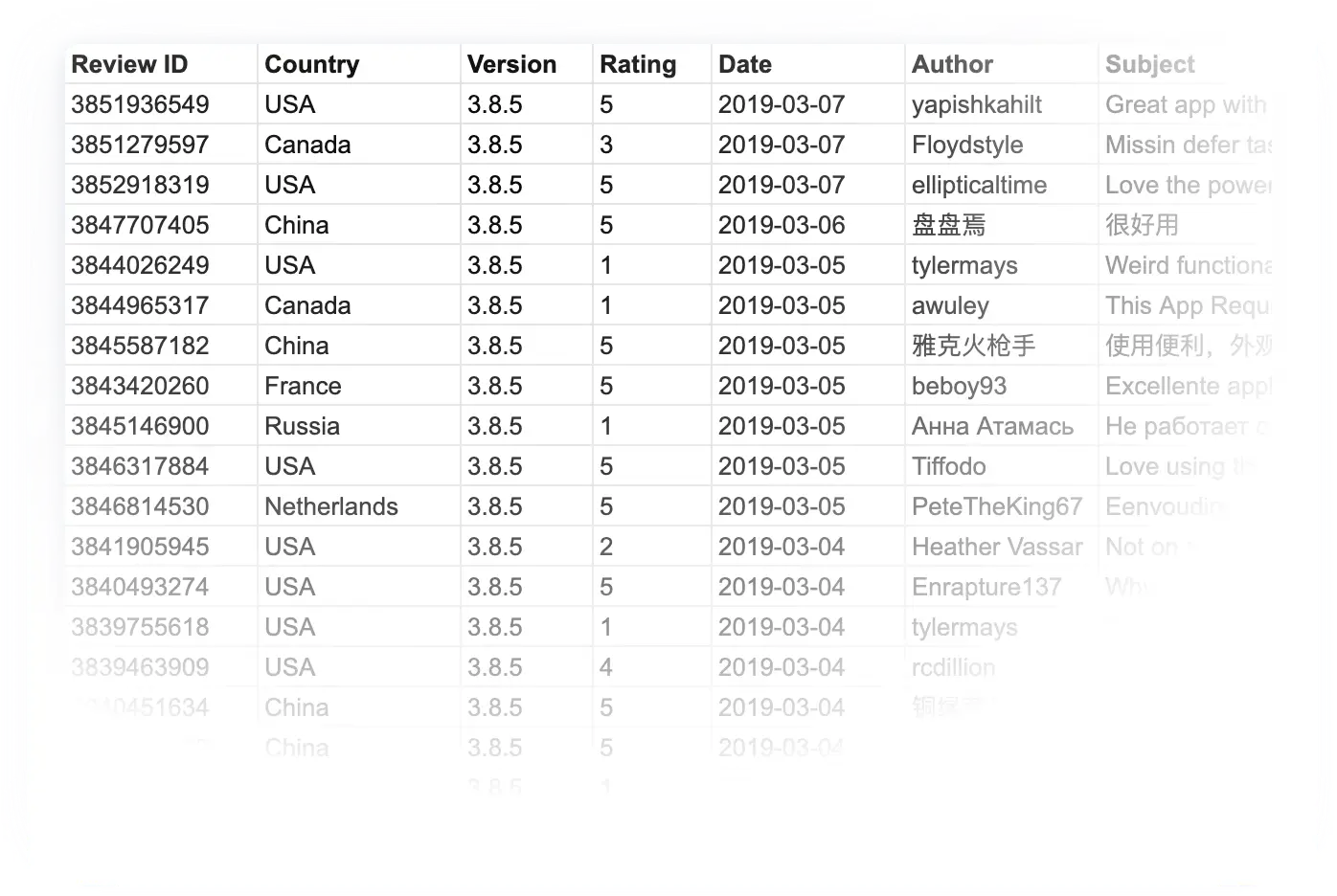 Export your amazon product reviews to CSV
No Amazon product review analysis tool would be complete without tools to export your data. Collate and export Amazon marketplace reviews easily for one or more ASIN at a time. Export in CSV, Excel (.xlsx) or Google Sheets
Level-up your customer experience
Amazon product review sentiment analysis

Measure changes in sentiment over time to understand how customers are responding to your product offering. Appbot's sentiment analysis algorithm has been specifically designed to understand the idiosyncratic way language is used in reviews.

Surface common Words, Phrases & Topics

Understand what's driving your star ratings with Appbot's natural language processing. Appbot's natural language processing tools make it easy to see important trends in comments about pricing, comparisons to competitors and more in a few clicks.

Send reviews to the tools your team lives in

Drive improvements in star ratings by giving Amazon product reviews the visibility they deserve in your company. Connect Appbot to your favorite tools like Slack, Zendesk and Zapier, and filter which reviews go to each service in a few clicks.
Address complaints faster

Impress unhappy customers with proactive, speedy resolution whenever complaints are made in your Amazon product reviews. Let Appbot take the leg-work out of identifying complaints, so you can focus on improving your product and service.

Fine-tune your advocacy marketing

Surface the most positive, descriptive reviews amongst your 5-star feedback on Amazon. Leverage knowledge of the features users love most in your marketing, and nurture your relationships with power users.

Appbot goes beyond Amazon product reviews

Apply Appbot's sentiment, keyword and topic analysis tools to app reviews from all major stores alongside your Amazon product reviews.
Why choose Appbot?
First 14 days are on us
No credit card required, so you can test Appbot without any upfront commitment. We think you will love it!
Set-up in minutes
No need to invest hours getting started. Appbot is designed to be simple and self-service, so you can be up and running quickly. Use our templated dashboards and NLP models, until you're confident about investing the time to create your own.
Proprietary sentiment and NLP tools
Our sentiment analysis and natural language processing tools have been trained on over 400 million records of short-form user feedback. Our tools can interpret the nuanced language you'll commonly find in app & product reviews without skipping a beat.
Get started with tracking Amazon product reviews in Appbot
1
Start your free 14-day trial of Appbot by creating a new account.
2
Choose Amazon from the Product Reviews section when Appbot prompts you to add a new Source.
Pro Tip: choose Bulk Upload instead if you want to import many Amazon URLs from a CSV.
3
Provide your Amazon product's URL and then hit "add" to start tracking it.
4
Rinse and repeat for the other apps, products or other types of customer feedback you want to add.