Review Aggregator for App Store & Amazon Product reviews
Monitor and analyze your app reviews from iTunes, Google Play, Windows and Amazon, globally.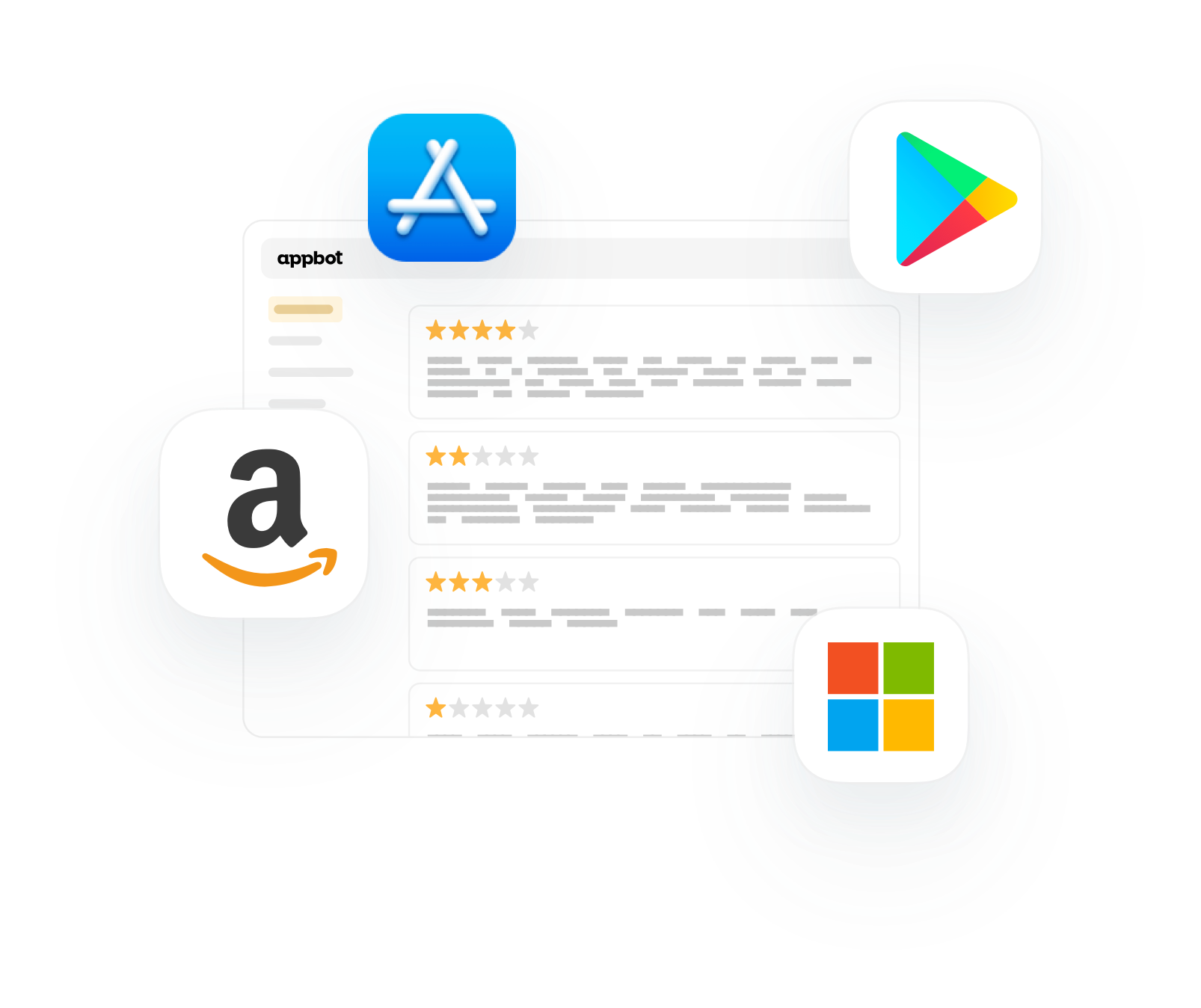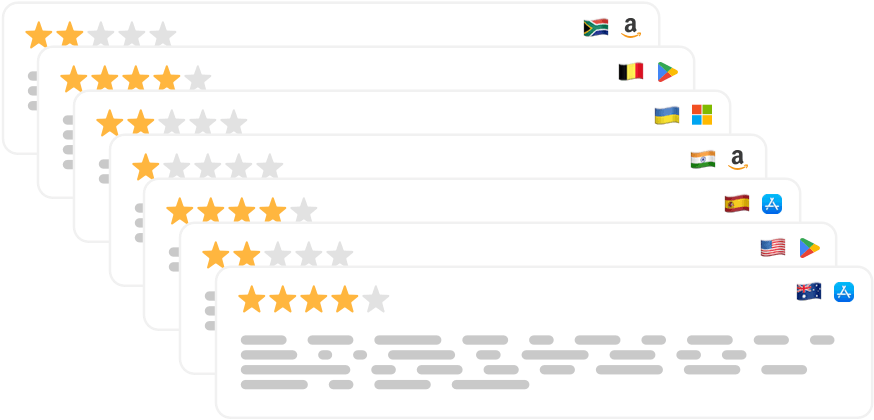 What is a Review Aggregator?
Review aggregators collect reviews of products and services located on different platforms and presents accumulated average scores and consumer sentiment. Businesses utilize review aggregators to help identify business priorities, problems and opportunities. Consumers utilize review aggregators for research and to help make purchase decisions.
Review aggregators exist for a number of different industries, products, services, and niches.
At Appbot we've created the ultimate App Review Aggregator for businesses to analyze and respond to their mobile app reviews and Amazon product reviews.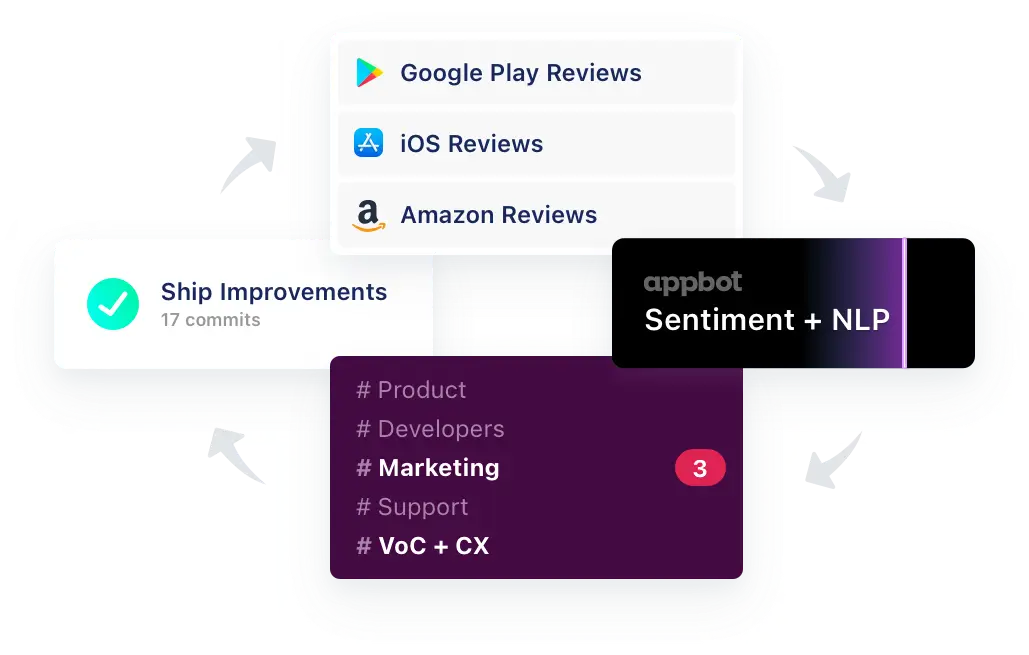 Review Aggregator for all major app stores and Amazon products
Appbot's review aggregator makes review monitoring easy, whether you receive a handful or thousands of reviews per day.
Customize your Appbot Account to receive reviews daily, or as you need
Send reviews directly into the tools your team already uses to close the customer feedback loop - including Slack, Zendesk, Freshdesk and more.
Filter reviews to send to each technical teams by star rating, country, language, or Topic.
Analyze reviews with Appbot's sentiment analysis tools help you identify issues early and measure improvement.
Aggregated app reviews help surface trends faster
Aggregating your app store reviews with Appbot makes it easy to see at a glance common themes including feature requests, bugs and crashes.
Appbot offers a wide range of Groupings tools to group app review data in different ways. Use the Words & Phrases tools to see common words and phrases, or Topics and Custom Topics to go a little broader. Customers tell us these tools save them dozens of hours every week!