Introducing the new Appbot!
Appbot now analyzes more than just app reviews! Check out how our customer feedback analysis works below ↓
Voice of the Customer
The Definitive Guide
Make better roadmap decisions
Identify and fix bugs faster
Get custom review notifications
Visualise review trends
Welcome! We wrote this guide to help business and product owners, customer analytics teams, customer support teams and marketers understand what Voice of the Customer refers to and how it can help your business to stand out in today's highly competitive landscape. Never has competition in any business vertical been so fierce, or so transparent. It's never been easier for your customers to compare your product to competitors, or for consumers to share their experiences. Today's customers share their feedback and opinions, not only with their friends and family, but with the world. Customers expect to be heard and for companies to engage with them directly when and wherever they are. Today's most successful companies place the customer, their wants and needs at the centre of every decision they make. For businesses, the migration of customer service and feedback to digital channels represents a huge opportunity. With so much customer feedback available companies no longer have to guess what their customers want. Enter Voice of the Customer programs; with a coordinated effort to collect and analyze user feedback companies can improve and evolve in ways that help them to acquire and retain customers, thereby growing revenue. This guide is divided into 3 parts. We're going to explore:  1. What is Voice of the Customer?    Voice of the Customer Definition    Why Voice of the Customer is important    The aim of Voice of the Customer Programs  2. What are the benfits of Voice of the Customer Programs?    Faster improvements in your customer experience    Proactive reputation management    Innovate faster than your competition    Create brand advocates and superfans    Improved retention    Increased ROI on marketing    Vastly better employee retention  3. How do you capture Voice of the Customer data?    Online reviews    Social media    Live chat    Support tickets and emails    Feedback and enquiry forms    NPS surveys    CSAT surveys    Other on- and off-site surveys    Forums and discussion boards    Customer interviews    Website behaviour    Usability tests    Call centre transcripts and recordings    Focus groups We'll also be adding sections on how to create a Voice of the Customer program, and how to measure its effectiveness. If you have any suggestions for related content you'd like us to include please drop us an email to support@appbot.co
What is Voice of the Customer?
"The aim of marketing is to know and understand the customer so well the product or service fits him and sells itself."~ Peter Drucker
Voice of the Customer definition
Voice of the Customer is a term used to describe the collection and analysis of customer feedback so that customers' wants, needs and expectations (the "customer experience" or "CX") can be qualitatively and quantitatively assessed. Simply put, Voice of the Customer is the process of getting to know your customer and understand how you can give them a better experience. A Voice of the Customer (VoC) program is a group of activities designed to facilitate the collection and analysis of customer feedback, with a specific focus on identifying opportunities to improve the customer experience. These activities often leverage technologies such as VoC platforms, sentiment analysis and natural language processing to capture and analyze the feedback. It is a closed-loop process, using both qualitative and quantitative data to understand the customer experience as a whole.
Why is Voice of the Customer important?
VoC programs have grown in popularity and importance in recent years for several reasons:
In the words of
Leela Srinivasan
, CMO of Survey Monkey:
"We are all in the feedback economy, whether we like it or not."
The Aim of Voice of the Customer programs
The broad objective of any Voice of the Customer program will be focussed around growth in customers, revenue and/or profits. Every business has a slightly different definition of success, and therefore the specific aims of each VoC program must be tailored to meet the specific objectives of each company. Here are some popular specific aims and outcomes of VoC programs:
| Aim | Expected Outcome |
| --- | --- |
| Generate a global measure of sentiment towards your brand | Measure sentiment change (hopefully improvement!) over time |
| Identify areas where customers are most satisfied with your product | Leverage in marketing |
| Understand how customers value your product | Optimize pricing model |
| Isolate and prioritize feature requests | Feed into product roadmap |
What are the benefits of Voice of the Customer?
A recent study by the Aberdeen Group identified that companies with top 20% VoC programs enjoyed a 10X YoY increase in company revenue compared to all others.
What drives this incredible revenue uplift? A well-executed Voice of the Customer program yields a long list of interconnected benefits, including those listed below.
Top Voice of the Customer benefits:
Faster improvements in your customer experience
Proactive reputation management
Innovate faster than your competition
Create brand advocates and superfans
Improved retention
Increased ROI on marketing
Vastly better employee retention
Read on to explore each of these benefits in more detail.
Faster improvements to your customer experience
"More than two-thirds of marketers responsible for CX say their companies compete mostly on the basis of CX" ~ 2017 Gartner Customer Experience in Marketing Survey
Continuous optimization of your customer experience has never been more critical than it is today.
There are two mechanisms that drive an improvement in your overall customer experience (CX): 1. Improvements in your product(s) and 2. Improvements in your customer service.
Voice of the Customer programs help team understand the weaknesses in their products and customer service. Once weaknesses are identified actions can be taken to improve in those areas.
VoC programs then allow companies to monitor whether the actions they take are well received by customers, iterate accordingly, and correlate their actions against growth and revenue objectives.
Proactive reputation management
"A company is only as good as their customers perceive them to be."~ Forbes
Voice of the Customer programs not only help companies understand how their brand is perceived, they also open up a direct discussion between companies and their customers. A well developed VoC program will allow you to:
Stay abreast of feedback from customers across all channels
Identify which feedback requires the most urgent responses and prioritize it
Measure the effectiveness of your response, and iterate accordingly.
Think of this as a massive upgrade to the reporting most companies run via their helpdesk to measure the effectiveness of different teams and agents in handling different types of customer interactions. Voice of the Customer looks not only at your helpdesk but at your social media, online reviews, forums, discussion boards, surveys and NPS results, in-product feedback, call centre and more. Deepening your understanding of how to best engage with customers across all of these channels allows you to make targeted efforts to improve the customer experience in each channel, and as a whole.
Innovate faster than your competition
Voice of the Customer programs expose the top wants and needs of the target customer. More advanced VoC programs also leverage tools like emotion analysis, sentiment analysis and natural language processing to help teams solve for the customer needs that will have the greatest impact on the company's reputation. Incorporating Voice of the Customer data into your product roadmap will help you to future-proof your product development, by removing guesswork and inevitable human biases.
Create Brand Advocates and Superfans
"Americans typically tell 24 people about negative customer service, they only tell about 15 people about positive experiences"~ 2012 American Express Global Customer Service Barometer
Improvements in your customer experience will generate a shift in the ratio of positive to negative feedback your company receives. As feedback becomes more positive, you should see a natural increase in new business (and retention) driven by positive word-of-mouth. That's only a part of the opportunity here, though. A Brand Advocate, or Superfan, is someone who is an earned and genuine fan of your company - not someone who is paid to act as an ambassador. Brand Advocates proactively share positive word-of-mouth feedback about your product, without expecting anything in return. They're typically very active on social media, forums, discussion boards and review sites, and are loyal to your company in both good times and bad. Brand Advocates can be your most effective sales people, if you know how to identify and work with them. Your VoC program provides a tool that allows you to identify your superfans, so that your Marketing team can begin to develop relationships with them.
Improved Retention
"70% of customers will do business with you again if you resolve their complaints"~ Understanding Customers by Ruby Newell-Legner
The same study that we mentioned earlier by the Aberdeen Group found that companies with an effective VoC program had 55% higher customer retention than those without. It makes perfect sense; customers who have a great experience with a company, product or service are unlikely to shop around when it's time to re-purchase. Companies with a well developed VoC program not only have ever-improving customer experiences which draw their customers back, they also identify issues promptly and have systems in place to turn a negative experience into a positive one via great customer service.
Increase ROI on Marketing
Voice of the Customer has a positive impact on your marketing ROI in several different ways. Voice of the Customer programs help increase the proportion of new business driven by word-of-mouth vs paid sources, through brand advocates. Involving brand advocates in your marketing strategy via case studies, testimonials, videos or blog posts is not only cost-effective, new prospects are more likely to trust a fellow customer. VoC programs also help companies understand customer preferences, including the financial, social, political and environmental impacts on a customer's buying behaviour. As your understanding of these factors grows you can leverage this knowledge to optimize the 4 Ps of marketing for your product: Product, Price, Promotion and Place.
Vastly better employee retention
"By putting the employee first, the customer effectively comes first by default, and in the end, the shareholder comes first by default as well."~ Richard Branson
Another study by the Aberdeen Group found that companies with a best-in-class Voice of the Customer program have 292% better employee engagement rates! Again, there are a few mechanisms that contribute to this positive outcome:
Voice of the Customer programs empower employees to engage with customers directly
Direct engagement with customers creates greater empathy
Increased empathy with customers motivates employees to advocate for better customer outcomes
This advocacy is nurtured and rewarded by customer-centric companies.
A well designed VoC program also aligns employee objectives with customer experience goals. When the customer succeeds the employee therefore succeeds, improving workplace satisfaction and motivation. This reduces staff turnover and increases employee productivity, leading to further improvements in customer satisfaction.
How do you capture Voice of the Customer data?
There are dozens of ways to capture customer feedback, some solicited and some unsolicited. It used to be very challenging and costly to turn feedback collected from many of the sources below into meaningful data, since the feedback is largely unstructured. With the advent of VoC platforms that incorporate sentiment analysis and natural language processing it's now possible to extract real meaning and value from unstructured customer feedback, without countless human hours spent manually reading each comment and applying a manual classification. Think outside the box on ways to collect feedback from your customers that might enhance, rather than detract from, their experience with your company. Here are some examples to get you started: Popular ways to capture Voice of the Customer feedback  1. Online reviews  2. Social media  3. Live chat  4. Support tickets and emails  5. Feedback and enquiry forms  6. NPS surveys  7. CSAT surveys  8. Other on- and off-site surveys  9. Forums and discussion boards  10. Customer interviews  11. Website behaviour  12. Usability tests  13. Call centre transcripts and recordings  14. Focus groups Let's look at each of those in more detail.
Online reviews
Nearly 95% of buyers read online reviews before making a purchase, and 80% of customers don't trust brands with a star rating below 4 stars. 53% of customers expect businesses to respond to negative reviews within a week, but 63% say that a business has never responded to their review. With numbers like that both the importance of reviews and the opportunity to differentiate your CX by replying to customer reviews seems obvious. Remember, customers also care how quickly you respond to their reviews. Many companies already have a large body of reviews. They come in many different flavours: app reviews in mobile app stores, product reviews on e-commerce platforms, place reviews on Google or Tripadvisor and many more. Any reviews you already have can be a great starting point for your Voice of the Customer analytics, since you've already got the capture mechanism in place!
Social Media
Social Media forms a significant slice of the feedback pie for many organizations. Statistics vary a little between sources, but some sources reported that as much as 90% of US businesses were using social media in 2017! Social media platforms are inherently designed to stimulate a conversation, rather than offer a unidirectional flow of feedback. This makes them a valuable tool in your VoC feedback arsenal. Top examples of Social Media that you might consider analyzing are:
Mentions of your company and/or products on Twitter
Comments on your Facebook page
Reviews on your Facebook page
Comments on your Instagram stories
Direct messages you receive on any Social Media platform
Live Chat
Live Chat is another feedback collection method that is inherently a two-way conversation between your company and your customer. Live Chat has a lot of potential benefits for companies aside from feedback collection, ranging from increasing sales to reducing support costs and building trust with users. E-commerce businesses seem to experience outsized benefits from using Live Chat.
Support Tickets and Emails
Support tickets and emails you receive to your support, sales and other email inboxes are another two-way conversation that can give you Voice of the Customer insights on both the customer and employee sides. Most companies with a helpdesk tool like Zendesk or Helpscout have traditionally measured KPIs that relate to the speed of response and agent efficiency. With the advent of online VoC tools you can now take your understanding of what's happening in your helpdesk or support email account to the next level. Monitor trends in sentiment around the features of your product, surface new feature requests, see which agents receive the most positive responses… the insights you can glean here can help you level up your customer experience, fast.
Feedback & Enquiry forms
Feedback and enquiry forms typically collect inbound enquiries from customers and prospects. Again, the data these forms collect is unstructured but can be a useful source of customer expectations, wants and needs, as these are what most such forms are designed to collect. Monitoring the topics users mention in forms and measuring the sentiment of enquiries and feedback can result in a useful contribution to your Voice of the Customer program, which you can then leverage to refine your product roadmap.
NPS surveys
Net Promoter Score (NPS) surveys are a one-question survey used to measure customer loyalty. Customers are asked "How likely are you to recommend our company/product to a friend or colleague?" on a scale of 1-10 (where 10 is extremely likely). The NPS score for a company or product attempts to take account of the difference in customer behaviour between loyal customers, and those who are in some way unhappy with your company or product. NPS has been claimed to correlate with revenue growth. Most NPS surveys now also include a follow-up question designed to extract the "why" behind each customer's score with a question like "Tell us why you gave us that score." Sentiment and text analytics techniques can help you make unstructured NPS responses meaningful and actionable. Together, the quantitative and qualitative feedback you receive in NPS surveys can make a cornerstone contribution to your VoC program.
CSAT surveys
CSAT surveys, short for Customer Satisfaction, measure how satisfied a customer feels with a specific product or service. CSAT isn't designed to assess a customer's happiness with a brand as a whole. CSAT surveys are typically multi-question and include collection of information such as:
Demographics - age, gender, location etc.
Product usage - frequency, most used features, areas of disappointment
Satisfaction scale questions for specific features - designed to help you understand that customers broad satisfaction with things like value, pricing, customer service etc.
Open ended questions with free (unstructured) text answers - such as "What could we do better?", or "Do you have any other comments, questions or concerns?"
Like NPS CSAT gives you both quantitative and qualitative Voice of the Customer insights.
Other on-site and off-site surveys
There are numerous other survey techniques you can use to collect feedback from customers. The variations and possibilities are almost endless, but here are a few survey types we suggest you consider incorporating into Voice of the Customer reporting:
On-site surveys asking for feedback about a new feature
On-site surveys within your knowledgebase, to assess the helpfulness of your support docs
Off-site surveys (usually sent via email) as follow-ups to customer support interactions.
These can be used to gauge how effective your customer service was in each instance.
Forums & discussion boards
Many companies use an online forum or discussion board to help their customers self-serve and provide peer-to-peer support. These forums are often white-labelled using a tool like Uservoice.com and, unlike product agnostic forums such as Stack Overflow, the data collected is therefore often owned by the company the forum belongs to. Using natural language processing techniques to interrogate the most popular topics mentioned or questions asked on your forum or board can really help to uncover customer wants and needs, as well as highlighting opportunities to improve your existing product or service. As your forum grows this feedback can become increasingly valuable as a data source for your Voice of the Customer program.
Customer Interviews
Customer interviews have long been used for collecting Voice of the Customer data. Interviews are generally one-to-one, either in person or via a phone or video call. This makes customer interviews one of the more costly techniques included in this list. In recent years some companies have elected to interview users by email to reduce cost and ensure the VoC data is captured in text form, thereby lending itself to sentiment and text analysis. Customer interviews might be conducted for a specific segment of your users, or for a randomly selected cross-section. Typically the interview will consist of a series of open-ended questions that are designed specifically to avoid leading the user to a particular answer. Conducting successful interviews without introducing your own conscious or unconscious bias is a skill, and you may find that it takes several attempts to refine your approach. Well-executed customer interviews can reveal a trove of VoC insights, and have the added benefit of helping to build relationships with customers at the same time.
Website Behaviour
Measuring and monitoring your customers' behaviour when they engage with your website, app or other digital product is a great way of collecting unsolicited Voice of the Customer Data. Again, many companies are already collecting this data about their users and customers so behavioural analytics data can be a useful starting point for your Voice of the Customer program. Analysis of behaviour by customer persona or by cohort can reveal trends in feature popularity, highlight common points of frustration, and much more. Incorporating usage behaviour from your knowledgebase can also be useful for Voice of the Customer, specifically when you interrogate the things customers are searching for in your knowledgebase. Most popular searches often reveal deficiencies in your customer service or product, and failed searches can help you understand where there are gaps in your product, or your documentation.
Usability Tests
The type of data you measure during usability tests overlaps somewhat with the behavioural data collected from your website or knowledgebase. There is one key difference; usability tests are a solicited form of feedback, and should therefore be analyzed and interpreted slightly differently as part of your Voice of the Customer program. Some usability testing incorporates video of the test user engaging with your product, and this video can also capture comments or gestures that indicate frustration. Analyzing the most common points where users feel frustrated may reveal useful insights into areas where your digital customer experience could improve.
Call Centre transcripts and recordings
You can't get much closer to the Voice of the Customer than this! Call recordings and transcripts are a treasure trove of verbatim feedback. Examining the sentiment, common words and topics used by your customers is a great way to look for trends in:
Common objections and complaints
Popular requests
Trends in call volume for different reasons
Analysis of call centre transcripts and recordings as part of your Voice of the Customer program can be instrumental as a training tool for customer service agents.
Focus Groups
Old skool! Focus groups have been around as a qualitative market research technique for several decades. Focus groups are small (think 8-12 people) and demographically diverse. Once the group members have been chosen they are interviewed by a moderator to uncover their reactions, perceptions, opinions, beliefs and desires in relation to a product. Focus Groups can be a useful tool for collecting qualitative verbatim feedback, especially when used following broader, quantitative surveys where more detail is needed. Like customer interviews, learning to ask questions in a manner that avoids leading the participants is critical to running a focus group successfully. Many companies use a third party that specializes in focus groups, rather than conducting them internally, and this can mae focus groups a relatively expensive way to gather feedback. As you incorporate focus group data into your Voice of the Customer analytics, be sure to make reference to the small sample size that a focus group represents.
Coming up…
In the coming weeks we'll be adding more detailed content covering:
Best practices for collecting high quality feedback
Steps to create a successful VoC program
How to ensure your VoC program is best-in-class
Measuring how effective your Voc program is
If you have any requests or suggestions around other Voice of the Customer topics you'd like us to cover please get in touch to support@appbot.co. Thanks for reading!
"10/10. Allows me to easily keep track of reviews — especially after a release."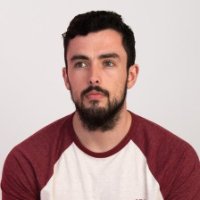 Rory Smyth, Senior Product Designer
"10/10. Very personal service - team always on hand to go the extra mile for you and answer questions"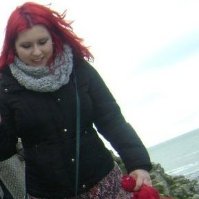 Nicola McCoy, Product Manager
"We chose Appbot because of word of mouth, told it was the best product for reviewing App Store & Play Console ratings / reviews and analysing them."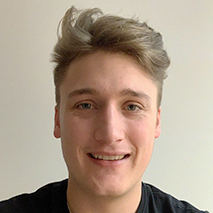 Ollie Hayward, Product Specialist
"Appbot has seriously changed how our entire company views our product and has been a huge morale booster. The feature that has really stuck with everyone is the weekly report card and daily stream of app store reviews into a Slack channel. We've opened up the channel to the whole company to increase transparency and folks LOVE it."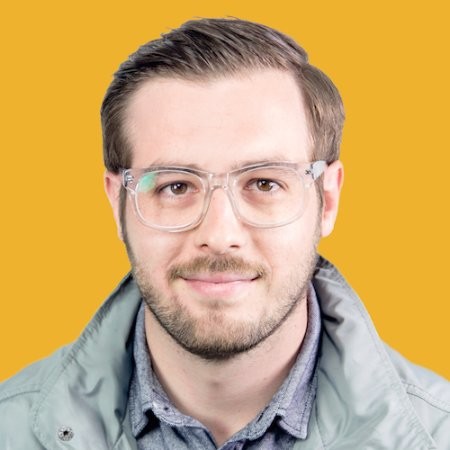 Kyle Roderick, UI/UX Designer
"Appbot provides us with some great visibility of App performance across platforms."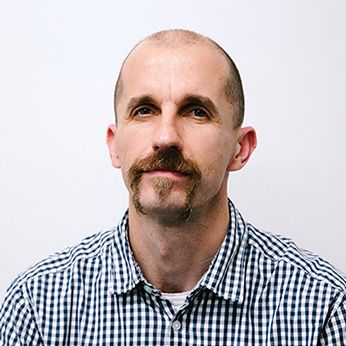 Nick Wiles, Head of Experience Design
"We are loving the tool: it's offered so many data insights for the team, instead of advising our stakeholders on the basis of hunches / gut feel or by going through all data manually."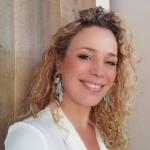 Patricia Doest, Head of Player Experience
Thousands of companies already use Appbot to improve customer experience
Including 24 Fortune 100 companies and 35% of the top charting app developers!
Adobe
Expedia
Target
New York Times
Vodafone
Verizon
Deutsche Bank
Twitter
Microsoft
BMW
Strava
Rovio