NPS analysis that turns
words into actions
Automatic sentiment analysis and natural language processing for your NPS survey responses.
Overwhelmed by NPS responses?
Tracking your NPS score is mission critical for customer-focussed teams, but it can be challenging to know what's driving the numbers. Appbot makes NPS analysis easy, to help you harness the rich feedback in your NPS comments. We automatically analyze the comments and qualitative feedback you receive, converting piles of unstructured text into useful, actionable insights about your product or service.
Focus on improvement,
not data analysis.
Appbot offers NPS analysis without the heavy lifting. Leverage our purpose-built AI to automatically classify and analyze your NPS comments based on:
Sentiment
Keywords
Topics & Tags
... and much more
Appbot's AI-powered text analytics surface opportunities to improve, and clearly highlight where your product falls short.
Built and tested by experts
Appbot's sentiment analysis and natural language processing AI has been specifically trained on over 400 million records of customer feedback, and tested by teams from the world's top brands.
Integrates with your favorite NPS & survey tools
Appbot supports a range of NPS tools natively, or via Zapier. Connect your NPS tool to Appbot to automatically import new NPS responses to Appbot, so you can see your NPS analysis in near real time.
Delighted
Satismeter
Qualaroo
Survey Monkey
Ask Nicely
... and many more
Appbot's AI-powered text analytics surface opportunities to improve, and clearly highlight where your product falls short.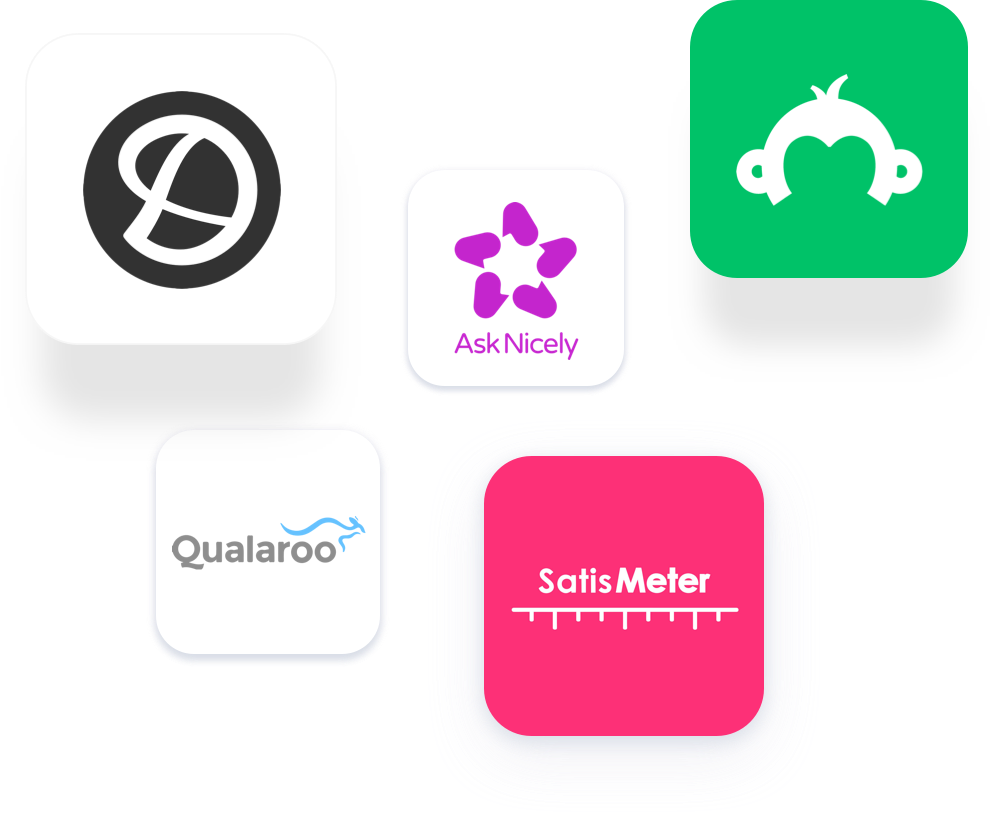 NPS Analysis, beyond the score
Answer questions like these in minutes, without reading a single survey response:
How did our recent app update affect sentiment?
What do customers think of our new feature?
Is sentiment on our social media different to sentiment for app reviews?
Are the sentiment trends for text replies to our NPS survey reflected accurately in the score?
Align NPS reporting with all your other feedback channels
NPS analysis is only the part of the picture. Appbot allows you to analyze other customer feedback channels alongside your NPS data, to help you create a holistic overview of the voice of your customer.
Appbot reads all of your app reviews, support tickets, survey results and any other types of feedback you connect to your account. Our bots group feedback together according to sentiment, topics and keywords. Use the Words tool to see what the keywords that are most commonly used in your feedback, use Topics to see what themes are popular with customers. Appbot even makes it possible for you to design your own automated Custom Topics or Manual Tags.